If you are looking for an unforgettable hog roast experience anywhere in the Southwest, the Hog Roast Gloucester team are ideally placed to meet all of your catering needs. We have almost 20 years' experience of supplying superior hog roast catering packages for a wide variety of events in the area and we always receive great feedback about the quality of our pork, the diversity of our menus and the professionalism of our dedicated team. We are committed to delivering an outstanding level of food and service for every event we cater for and wowing our diners with freshly prepared dishes packed with delicious locally sourced ingredients. No matter the theme, size or location of your event, we will make all of your dishes from scratch at your venue whilst the meat is cooking. Spitting Pig Gloucester can offer you varied menus that are suitable for all occasions including wedding receptions, local festivals, corporate entertaining, private parties and more. As well as offering you menus that will please everyone, we are also able to cater in any outdoor rural setting or more formal indoor venue anywhere in the Southwest and we will always adapt our service style suit your event perfectly.
Here at Spitting Pig Gloucester, we want all of our clients and their guests to have a memorable dining experience with great food and attentive service from start to finish whatever the occasion. We will follow your requirements to the letter and take care of every single detail of the planning and execution of your menu and ensure that you won't have to lift a finger on the day so that you can relax and enjoy the food and ambiance with your guests. If you have any specific requests when it comes to the food or service, we will go the extra mile to accommodate all of your needs and make sure every detail is absolutely spot on. If you choose us to cater for your event, our hog roasting expertise and extensive event catering experience will guarantee to make your event a successful and enjoyable occasion for everyone.
Hog Roast Gloucester Catering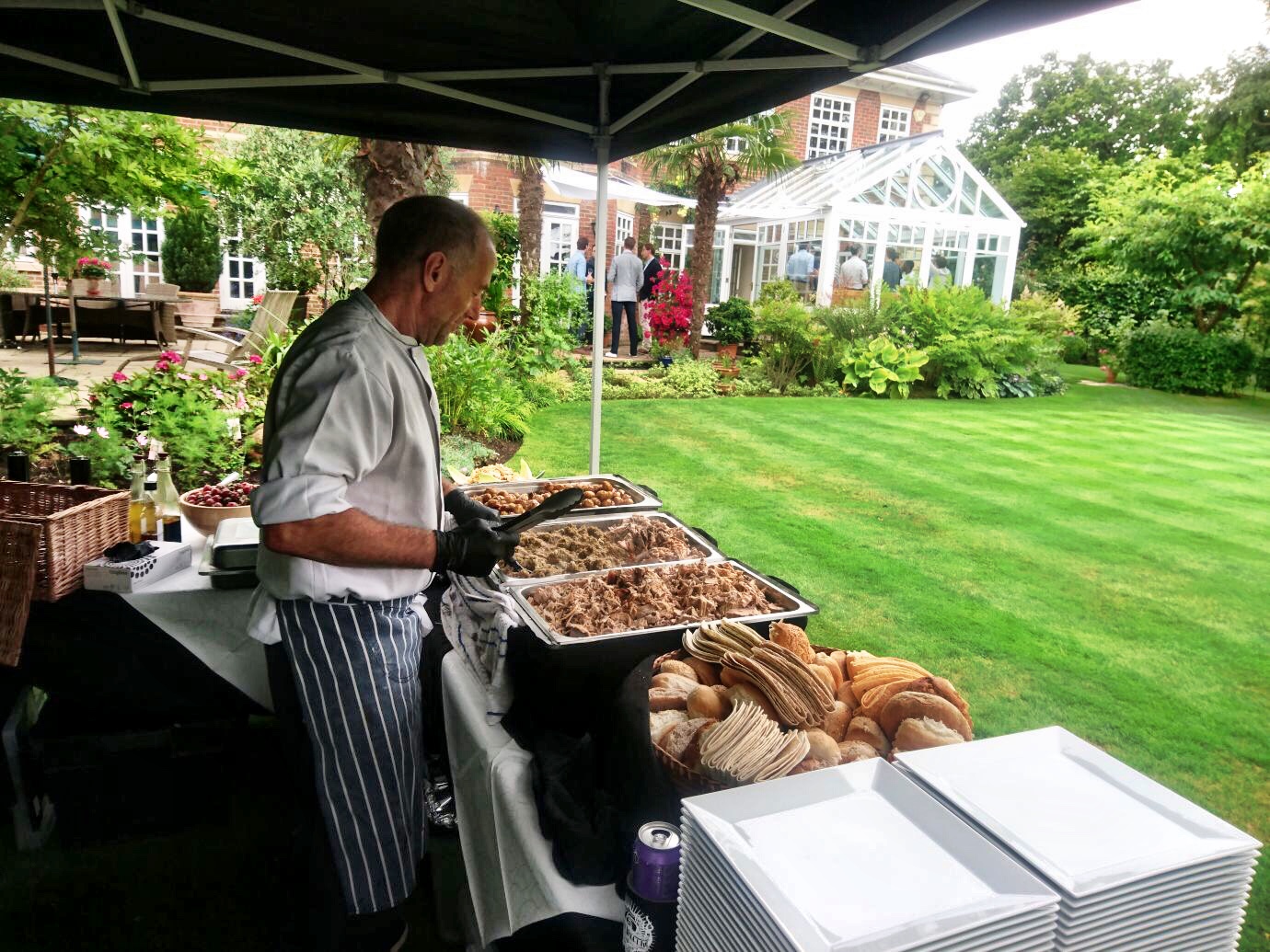 We offer tasty, affordable menus to clients who are looking to wow guests with their originality. Spitting Pig definitely provides something different to the traditional seated menu. In fact, hog roasts and BBQ's are becoming increasingly popular for weddings, corporate events and smaller family gatherings and being at the forefront of the industry, what better company to entrust your big day to? Our hog roast Gloucester team are dedicated to making your event an outstanding success.
We Will Ensure That Your Event Is One To Remember
At Spitting Pig South West we provide the very best hog roast catering in the South West of England, we have catered our hog roasts in Bristol locations and others such as Gloucester, Cheltenham, hog roast in Bath and hog roast in Swindon. Wherever your event is at home, by a lake, at a hotel, at a village hall or in a field we always pride ourselves in the superb service we offer and the fabulous food we serve and have done so for over 15 years. Based in our 5 star rated kitchens in Gloucestershire we produce exceptional food for every occasion including Weddings, Corporate functions, Christmas parties, Birthdays, Charity Dinners, Sporting events as well as many others including bbq catering – whatever the reason we will always provide the very best catering experience. – Just to name a few! We can even provide you with a venue to host your event at please ask about catering at the Hingham Golf Club.
Spit roasting has been around for centuries and is a very old custom used to celebrate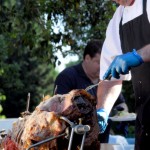 monumental and important festivals. This is becoming more and more popular and has started to become a widespread form of catering for all types of functions and events. At Hog roast bristol when we spit roast our meat, it locks in the flavour but eliminates cooking the meat in its own fat and juices, providing a healthier option and a more pungent experience than other catering methods. Unlike some of the other spit roast companies, we use only the best quality produce and meats. Our machines are also exceptional designed and built in our own factory. Our spit roast oven has a glass viewing panel, which means you can see the whole hog rotating and cooking. This method also allows us to control the temperature of the meat at all times. Other companies use machines which are too close to the ground and the joint is not visible until it is fully cooked, then it is taken from the machine and put on to a stand where you can see it, this takes away the pleasure of watching the joint being roasted.