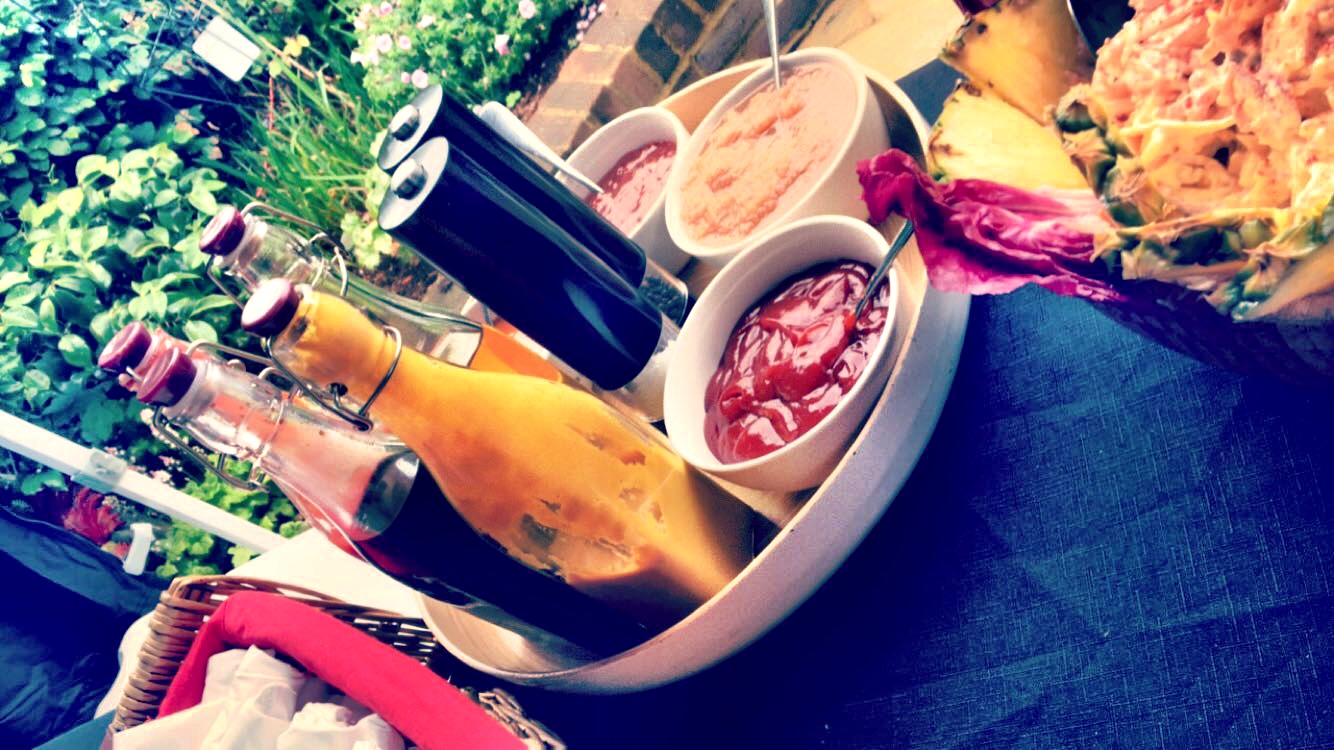 If you are looking for event catering that can wow your guests with food, drink and service that is second to none then Spitting Pig South West are the catering specialists for you. We have over 20 years experience in event catering and are able to cater for your every need. If you are looking for a simple hog roast with all the trimmings for your evening wedding reception or corporate event for 50 to 1000 guests then please give our team a call today. Or maybe you require a multiple course plated menu with reception drinks and event management for over 5000 guests then please also call our team today. Spitting Pig South West have catered for all kinds of events and numbers, indoor or outdoor and whatever the season we've done it all. Based in Gloucestershire we have easy access to all of the south west and travel even further if necessary. Our large experienced team and fleet of vans enable us to manage several events on any one day, but we still do get fully booked so please contact us to discuss your event and avoid disappointment. Our chefs are all fully qualified and our company fully insured; based in our five star scores on the doors kitchens in Gloucester our chefs create new and exciting menu ideas all of the time, so please have a look through our menus throughout this website and call us if you would like something a little more bespoke to your requirements.
Why Not Try A DIY Hog Roast?
We also hire our equipment and hog roast machines, great for those smaller party occasions where you would like to become chef for the day and thrill your guests with your new found skills. Every hire comes with a gas bottle, free delivery and collection as well as full instructions by one of our very experienced team on delivery. We hire all of our machines as hog roasts to ensure that the day goes as smoothly as possible for you so even though you are cooking you're still able to enjoy the day or evening with your guests. So please pick up the phone today and call one of our team to discuss your next event or your next machine hire and make sure you don't miss out for your next event. Our office can be contacted weekdays on 01452 527888 or you can get in contact via our email [email protected] where we will be more than happy to answer any of your questions that you might have, send out numerous amounts of menus so you have plenty of options for the day or just take your booking details. Every day we are booking more and more events and weddings for next year so please get in touch as soon as you can to reserve your date.
A Catering Service That Can Beat All Others
Spitting Pig South West has a huge range of different menus to suit each and every occasion. We have designed menus through our years of experience after speaking to many satisfied customers and we will always provide a bespoke menu when required. Whether we cater for a hog roast in Dursley or a hog roast in Stonehouse we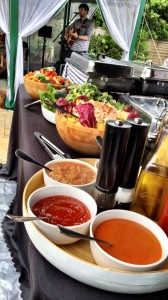 give you complete control over the menus. Our menus start with a simple pig in a bun this is where we provide a chef to cook, carve and serve our very best hog placed into a floured bap and served with your choice of apple sauce, homemade stuffing and crispy crackling. The ultimate 5 course hog roast menu begins with your choice of canapés served by our team, followed by a selection of chef prepared starters, our main course selection served at the table or as a buffet, then you choose from a variety of desserts and finish with tea, coffee and mints. We can provide everything from quality disposables to crockery, cutlery, and linen. We also hire tables, chairs and other furniture suitable for your event or wedding. We can cater for any number, in any area at any location – we really do have something for everyone.
Spitting Pig South West provide the very best hog roasts, lamb, chicken, beef and turkey all year round, the main meat can be served on its own or with a choice of seasonal vegetables, selection of salads, rolls and sauces. Our team of chefs at Spitting Pig South West can also provide for every dietary requirement so if you need a few vegetarian options just ask our team today who would be more than happy to help you with your requirement. Spitting Pig South West has years of experience providing great catering, we turn up at your venue and speak to the party organiser or have pre instructions to work through, our team will normally begin cooking your chosen meat whilst setting up any tables, this would include the buffet tables. Depending on the type of event our front of house member will inform the party organiser that we are ready to serve, we can then send tables up one by one or the more informal approach of letting everyone know food is being served which they can receive in their own time. At the end of the event Spitting Pig South West tidy everything up and speak to the party organiser before departing.
Not Just Offering Hog Roasts….
At Christmas we provide many companies with a superb Christmas Menu, the beauty of these menus is that it is suitable for any business large or small we can set up outside in car parks and serve in a smaller area inside, we don't need power if this isn't available and are able to bring our own water if also required we really are very flexible. Our Christmas menu is based around Spit Roasted Turkeys served with a homemade cranberry sauce, it is really superb in a roll on its own or served with Christmas Vegetables and Roasted Potatoes, we also provide Christmas Pudding and Mince Pies where required. We have in the past provided a Christmas table arrangement with centre pieces, crackers and even mulled wine – anything and everything you need can be added to our huge range of superb menus here at Spitting Pig South West.
Always Here To Take Your Call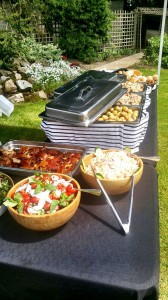 Our team can take you through our menus Monday – Friday from 9:00 – 5:00pm by telephone or we can provide you with information by email although much of everything that you need can be found on our website www.spittingpigsouthwest.co.uk. The team will answer all of your questions before completing an event schedule that will be used by our chefs on the day, these schedules include everything that has been discussed by Spitting Pig South West and yourselves, they can be updated at anytime and all we ask is that they are signed off and completed two weeks before the event, this gives our team the necessary time to prepare for the event at the required number of guests. We take a small deposit by card, bacs or even cheque which will confirm the booking and final payment will be collected before the event. Our main aim at Spitting Pig South West is to provide you with a menu and service that is second to none, fantastic food at a great price for any event. So please contact our team at Spitting Pig South West today on 01452 527888 or www.spittingpigsouthwest.co.uk so we can help you make your next event the best one yet ..