Here at Spitting Pig South West we are able to offer you the chance to be the star of your next event and cook your own feast. Our simple to operate machine are now available to hire and at outstanding rates. These machines are great for smaller functions or events where you don't mind be hands on. If you contact the team today at Spitting Pig Southwest we will be able to give you all the details on these great machines and answer all of your questions with reference to hiring one that you might have. If you call the team on 01452 890226 or email [email protected] we will be able to give you an immediate reply. Our machines are the very best and cook superbly well, the main hire package includes delivery of your machine to a location of your choice, free gas bottle so you can cook a minimum of 1 full sized pig, instructions given on the day of how to use the machine some great tips on the best way to cook various meats by experienced team members as well as excellent safety advice.
Offering Much More Than Hog Roast Catering…
We are also on hand during the hire for any questions you might have before we arrive after the event to collect the machine in the same condition it was sent out, this is normally arranged in advance. We hire the machine within this package as a hog roast, this means it is super simple for the user to use and comes with hog tray and bars. We hire all of our machines at anytime during the year but please get in contact as soon as you have the date you require your machine as they do get booked up fast, especially during peak season.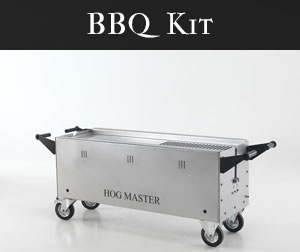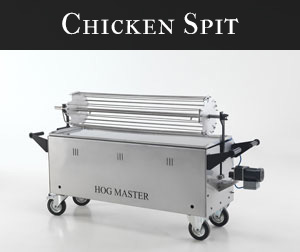 You can call any of our team at spitting pig south west on 01452 890226 who will be more than happy to answer any questions you might have or make a booking. We cover a huge area all over the south west of England and are well positioned in Gloucestershire to provide a quick service. We are also able to hire a huge range of catering equipment for any need please give us a call today for more details or to discuss your requirements. We have some very affordable hire packages available, which are great if you're on a budget or what to provide a feast for a smaller gathering.