Here at Spitting Pig South West we are able to offer you the chance to be the star of your next event and cook your own feast. Our simple to operate machine are now available to hire and at outstanding rates. These machines are great for smaller functions or events where you don't mind be hands on. If you contact the team today at Spitting Pig Southwest we will be able to give you all the details on these great machines and answer all of your questions with reference to hiring one that you might have. If you call the team on 01452 890226 or email [email protected] we will be able to give you an immediate reply. Our machines are the very best and cook superbly well, the main hire package includes delivery of your machine to a location of your choice, free gas bottle so you can cook a minimum of 1 full sized pig, instructions given on the day of how to use the machine some great tips on the best way to cook various meats by experienced team members as well as excellent safety advice.
Offering Much More Than Hog Roast Catering…
We are also on hand during the hire for any questions you might have before we arrive after the event to collect the machine in the same condition it was sent out, this is normally arranged in advance. We hire the machine within this package as a hog roast, this means it is super simple for the user to use and comes with hog tray and bars. We hire all of our machines at anytime during the year but please get in contact as soon as you have the date you require your machine as they do get booked up fast, especially during peak season.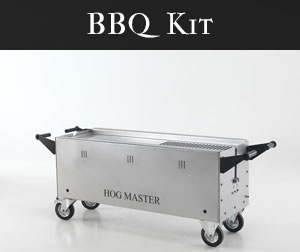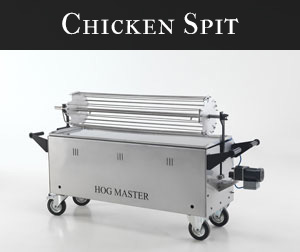 You can call any of our team at spitting pig south west on 01452 890226 who will be more than happy to answer any questions you might have or make a booking. We cover a huge area all over the south west of England and are well positioned in Gloucestershire to provide a quick service. We are also able to hire a huge range of catering equipment for any need please give us a call today for more details or to discuss your requirements. We have some very affordable hire packages available, which are great if you're on a budget or what to provide a feast for a smaller gathering.
[peekaboo]
[peekaboo_content]
One of our most popular services that we offer here at Spitting Pig South West is the hire of our spit or hog roast machines. With the popularity of spit and hog roasting growing each people are now very keen to try it themselves, and what could be more enjoyable and entertaining for your guests than to actually use and cook on a Spitting Pig machine at your next event. We hire machines right across the South West for hog roasts in Clifton and hog roasts in Tetbury we service right across the South West of England. Our hog roast machines are a patented, fully CE certified, UK designed and manufactured by Spitting Pig. They have been designed to be easy to use, durable, and to give fantastic results. All our machines have four outdoor wheels which makes moving the machine and pig easy. They can fit through most conventional doors which means that no matter where your event is you can hire a machine. There are a large variety of machines that all have different capabilities however generally on our hires we use the hog roast version of our titan machines. These are fully stainless steel so they look great and are easy to clean. Also this version is easy to use and means you can sit back and relax safe in the knowledge that come serve time you will have a perfectly cooked pig. The machines have been developed with looks in mind as well as ease of use so that during the service the pig is raised up so it can become a centrepiece for your event and make it a lot easier to serve your guests or customers.
We here a Spitting Pig South West try to make the hire process as stress free as possible and give maximum flexibility. We provide daily, weekly and monthly hires and can even source the meat for you. We both deliver and collect the machine at no extra cost and we give you a full lesson in how to use the equipment effectively and some special hints and tips to wow your guests. If we source the pig for you we can even do all the preparation and arrive at the right time to turn on the machines for you, so all you have to do is serve. It really couldn't be any simpler. So for your next event why don't you join the thousands of others that have become a spit roast chef for the day and give us a call on the number at the top of the page or click on the contact us form now for a free quote.
[/peekaboo_content]