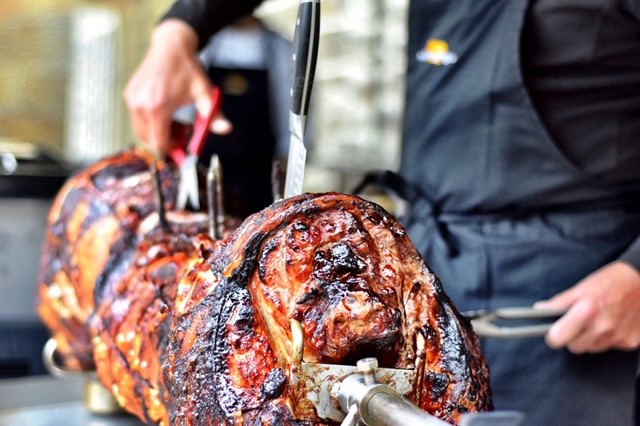 Bishops Cleeve's proximity to the Cotswolds makes it a prime location for hosting outdoor events and if you want to treat your guests to some great food while they admire the view, Hog Roast Bishops Cleeve tick all the boxes. Not only do we provide the best hog roasts around, we also have a varied selection of different menus that are suitable for manner of events and celebrations.
Our versatile team are able to cook in any location for any number of guests, whilst always producing fresh, flavoursome food and impeccable service. Our ingredients are all locally-sourced from the best home grown fare and to make the most out of their superior quality, we always prepare every dish on our menus from scratch at your venue.
Hog Roast Bishops Cleeve's ethically-reared pork is slowly roasted for several hours to maximize its natural flavour and succulence, and whilst our chefs are working their magic with the meat, our efficient catering assistants work with flair and precision to bring all of the rest of your chosen menu together. Even if we are providing one of our more complex menus with several courses for a large number of guests, we always make all of our dishes on the day and time everything to perfection to ensure we are ready to serve right on cue.
The Perfect Centrepiece In Bishops Cleeve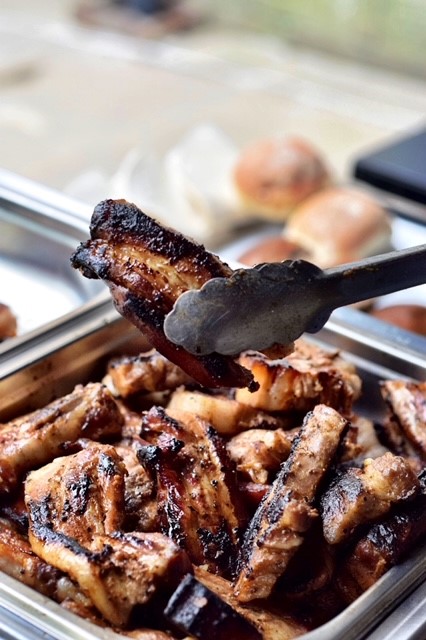 We provide an abundance of flavour-packed buffets and refined 3 course meals, depending on the nature of your event and the level of formality you require. If you would prefer a sit-down meal, we can bring along our own events team to provide full service from beginning to end, including treating your guests to a canapé welcome reception for weddings and other special occasions.
All of our menus come with a whole host of different meat options and vegetarian dishes. We always go the extra mile to ensure everyone's dietary needs are met and we can adapt any of our dishes to cater for individual requirements.
If you want versatile menus that have something for everyone, food that can be freshly made to an excellent standard in any location and a flexible style of service that can be tailored to your event, Hog Roast Bishops Cleeve are the ideal catering choice for your event.