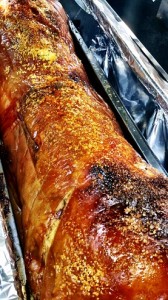 Every time I think of Cheltenham I always remember a great hog roast at the Cheltenham Gold cup. They where a lively bunch having a day out at the races and we provided a celebration lunch in the corporate hospitality area. Here at hog roast Cheltenham we are well known for quality catering, you could say that our name is synonymous with good food, because wherever you find an awesome event with amazing hog roast Cheltenham catering you're sure to find that Spitting Pig is involved with the event. We are the roast hog specialist. We're without doubt the best hog roast caterers in Cheltenham.
Of course the town of Cheltenham will forever be linked with horse racing, so often referred to as the sport of kings but hog roast was very probably referred to many generations ago as the food of kings as it was almost certainly enjoyed by royalty on a regular basis. You see, hog roast was a medieval creation, no doubt a clever solution to cooking a large animal so that many people could be served at once. It certainly met that need in style, with the spit roasting process proving to be a bit of inspired invention that carries on to this day, although the means by which the roasting is undertaken is a little more sophisticated it has to be said. In fact the machines used at your typical Hog Roast Cheltenham event are a far cry from medieval methods though the principles of cooking remain largely the same.
Roasted hogs are a real treat, a whole roasted animal, especially a pig, has an aura about it. People know when they see a hog roast that it's an important occasion and that you've put effort in to make it enjoyable for your guests. That's why people's reaction to arriving at an event and seeing a Spitting Pig chef cooking a pig is so positive.
Your guests will struggle to restrain themselves as the hog roast Cheltenham pig cooks, it's a sight worthy of marvel and that's certainly what guests usually do when we're hog roasting.
The Best Hog Roasts In Cheltenham
What makes Spitting Pig a hog roaster that's so different, so extraordinary, is that we have no fear of trying new things, and despite the fact that we're as mad as a box of frogs about hog roasting, we aren't only concerned with hog roasting like some hog roasters are. Instead we're open to new ideas and new approaches to catering, you can see as much if you look at the hog roast Cheltenham menus that we have.
With so many foods, so many menus, it makes sense that we have so many customers, of different backgrounds with different event requirements. Despite the difference of our customers they share in common a real appreciation of hog roasts; many of them have experienced Spitting Pig before and know what we're capable of, hence why they call us up when they're planning events, be it for a house warming party, a sports celebration feast, a wedding or a corporate seminar.
The taste of Spitting Pig hog roasting is unique, unique because we have our own machines that we actually manufacture ourselves, we have produce suppliers that provide cream of the crop free range pigs, and we have chefs who stand out for their talents and experience.
Leaders In Our Field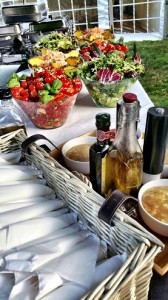 You don't necessarily need a chef and a catering plan for a Spitting Pig hog roast Cheltenham though. Hog roast machine hire by Spitting Pig is another possibility for your event or just for general hire for us in restaurant or food-serving pub. The machines which are available for hire are the exact same models as we use, in the same stellar condition. For you this means that your hog roast will be easily made without issue and taste as good as ours, just as you'd hope. We'll provide any necessary attachments and details so that you can begin using the machine immediately, making any type of spit roast or tray roast that you choose, no matter the meat.
The spit roasting process that is the choice of many a hog roaster really does deliver great flavour every time and it is without doubt one of the most impressive way to cook a meat from a flavour and visual perspective. It is almost impossible not to be rather fascinated by the wonderful way in which a whole slowly roasting pig can gradually be transformed into the exquisite and incredible tasting feast that is the hog roast that we know and love in the twenty first century. Does it taste any better than the medieval Cheltenham version? No one knows but the hog roast machine certainly makes it a much safer affair and a more versatile one too. With the ability to cook alternative options at the very same time, just in case there are a few diners who do not care for the taste of roasted pig. In fact such is the great versatility of the hog roast machine that it really is possible that the chef can meet all your dining needs from the one machine!
Whether you want great tasting food, versatility of menu or a meal that looks as good as it tastes, it seems that a hog roast is one of the few options that seems to meet all those needs.