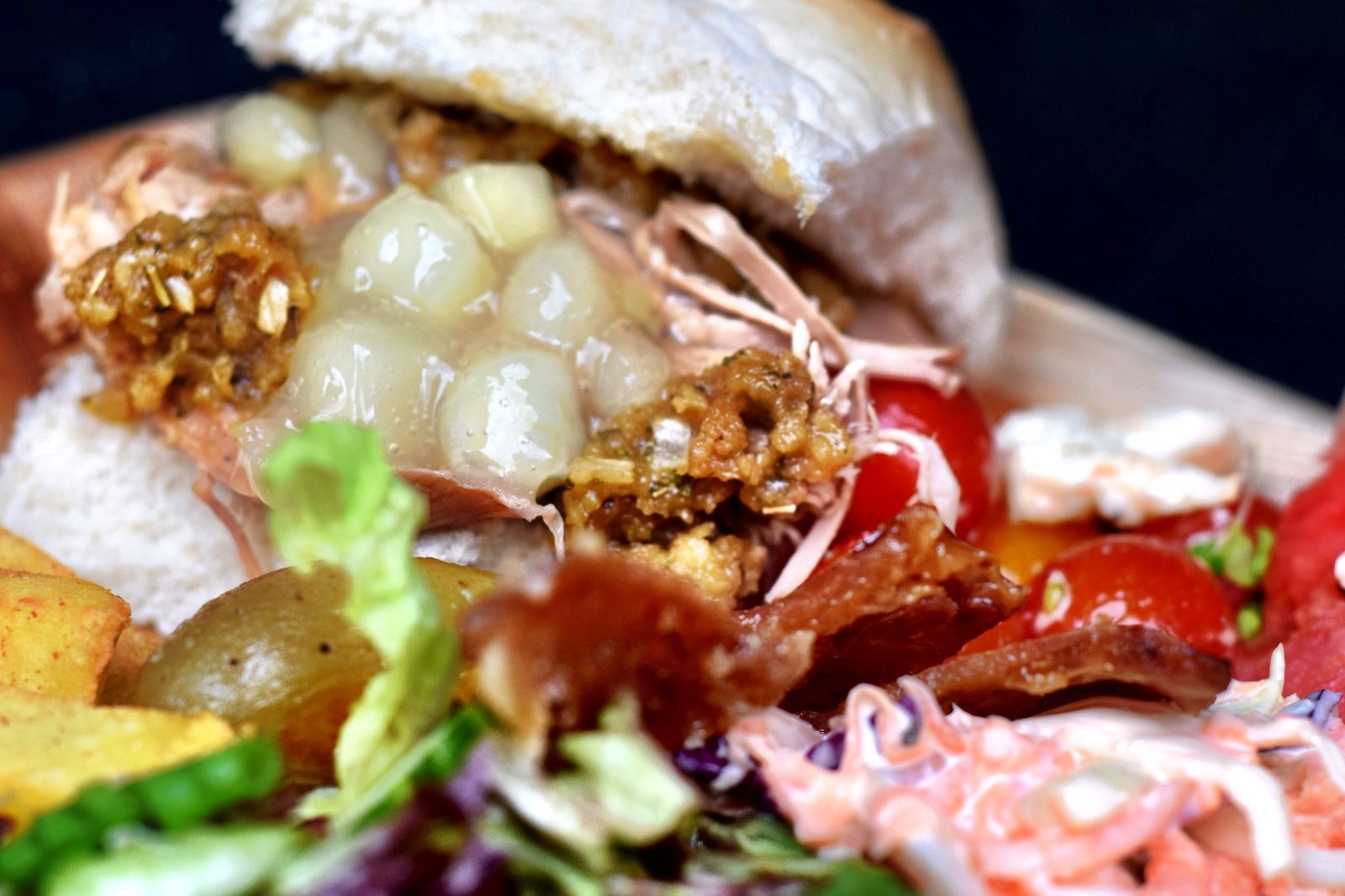 If you want fabulous food and the flexibility to choose a location that will make the most of Cinderford's Forest of Dean setting, then you have come to the right place. Here at Hog Roast Cinderford, we supply the best hog roasts in the area, and we have the ability to provide superior mobile catering solutions for any type of event, thanks to our wide range of versatile menus. Our cooking methods and flexible approach to catering enable us to be able to cook in any location for any number of guests, whilst managing to achieve impressive results every time. This means that you can choose to host your special occasion in your favourite setting without having to compromise on the quality or the food or service that you will receive.
We are able to provide everything from our trademark hog roast sandwiches, to large buffets and more formal 3 course meals, which makes our food ideal for any occasion. We have vast experience in catering for wedding receptions, family celebrations and large public events alike, in both indoor and outdoor venues across the whole of Cinderford.
Formal To Informal – Hog Roast Cinderford Have It Covered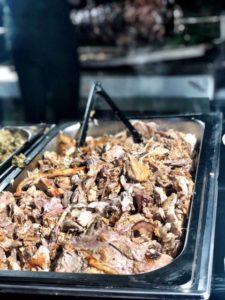 Not only to we supply the finest pork in Cinderford, the Hog Roast Cinderford team are also able to provide a tempting range of alternative meats and inventive vegetarian or vegan dishes for all of our mains, sides, starters, desserts and canapes. If any of your guests have specific dietary needs, just let us know and we will adapt any of our dishes accordingly.
Regardless of which menu you have chosen, the size of your guest list or the location of your venue, we are committed to preparing every dish from scratch on-site. We are very discerning about where our ingredients come from and we only ever select the highest-quality local produce, from our ethically reared meat to our free range dairy products and organic fruit and vegetables.
We put just as much effort into the standard of service we provide and for more formal occasions we have our own events team who will be on-site to take excellent care of you throughout the day. If you want the freedom to host your special occasion in any location and be treated to some superior, freshly made food in the process, Hog Roast Cinderford are the number one catering choice for any event in Cinderford.