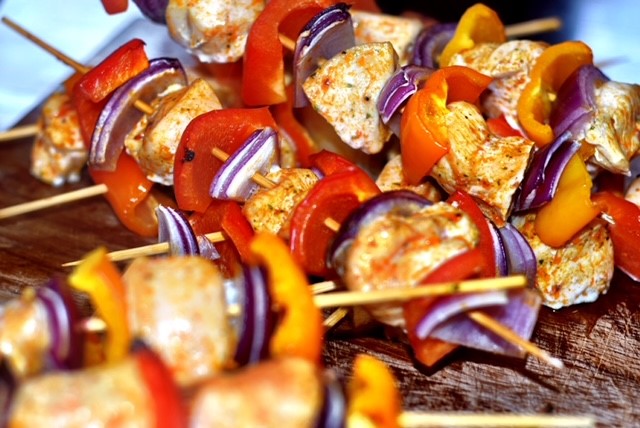 Dursley may only be a relatively small market town of five thousand but it has significant history, with a nearby iron age hill fort dating back to 300BC, so there has probably also been its fair share of hog roasts in Dursley during this extensive history. Okay, so maybe hog roast Dursley isn't a newcomer to the hog roasting scene, but if not, why has hog roast taken so long to find its way in to the minds of people looking for great tasting and great value catering solutions? It's a very good question.
Hog roast was the catering food of choice once upon a time. Medieval times to be precise, when hog roast Dursley would be slowly cooked over huge fires and served to the more well to do members of society. Perhaps hog roasting was seen as old fashioned, dated and not trendy enough. If that's the reason, it was a bit short sighted. Markets are held in the town centre a local Farmers Produce Market is held there on the 2nd Saturday of every month and also an Arts and Craft one the 4th Saturday of each month. Dursley has a some great pubs and one of them The Old Spot pub is regularly voted Gloucestershire Pub of the Year. It also won the Camara real ale pub of the year.
The Best Hog Roasts In Dursley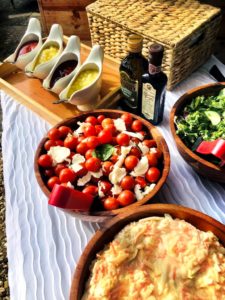 Hog roast in Dursley is popular once more with those looking for great catering as it really ticks all the boxes for Dursley diners. Hog roast is amazingly tasty and ultra versatile, eclipsing the more boring and typical catering options. There is also the sheer theatrical side to this sort of catering: picture the stunning and majestic whole pig slowly roasting on the hog roast machine for everyone to see – and lick their lips at! The Dursley folk of years gone by would have seen this sight and now twenty first century Dursley can enjoy it, too.
When I mentioned that it is versatile, you had better believe it. Hog roast is a bit of an impressionist when it comes to catering. It has a distinguished, elegant side as well as a more fun loving, carefree side. This can really work to your advantage. Supposing you have a really important charity event that you need to plan the catering for. You have special guests and local dignitaries attending so you really need to lay on a great meal. Hog roast Dursley to the rescue. The Spitting Pig chef can prepare the food as a beautiful meat dinner and it will be delicious. Or what if you have a more youthful event such as a garden party? Hog roast on rolls with a selection of sauces can save the day. Tasty, versatile and traditional. Hog roast catering in Dursley is here for good.