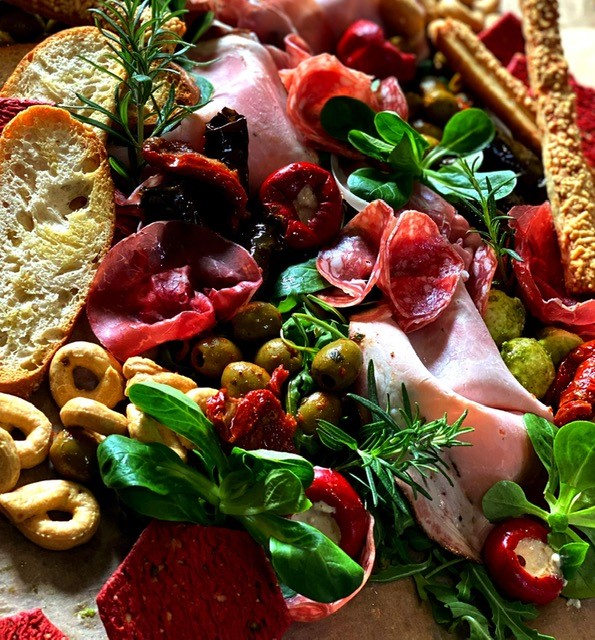 Hartpury village is a hive of activity especially with the influx of students from the college. One of my favourite pastimes is going for a stroll along the lovely country lanes. Hog roast Hartpury is the leading catering firm with a difference, we offer you a traditional style of cookery with a modernised twist mixing up old and new giving you an eating experience that will not be rivalled by today's standard catering firms.
Our quality top of the range cookers are the latest available and turn a normal pig in to a fabulous banquet for you and your guests all to enjoy at an affordable and reasonable price letting everyone get involved in this great form of catering. Hog roast Hartpury only use the finest produce available and we only use locally sourced livestock making sure the meats of choice arrive on your plate in the finest and freshest condition possible improving your eating experience ten fold.
The pigs we use are high quality pork and really benefit from a slow cooking on one of our modernised slow roast cookers it really is the way forward for simple yet stunning catering for events of any size, one of our top quality pigs can easily feed up to 100 guests comfortably with little or no fuss, all you do is calculate your guest list size and order as many cookers that are needed, we also eliminate extra costs associated with catering including cutting down costs of waiting and other unnecessary costs giving you more money to play with and improve on other areas. Not only that but a hog roasting is the way forward for other events it doesn't matter what event it is they all benefit from having a hog roast machine, it gives people something to remember and gives a different feel to events, weddings, birthdays, or even family BBQ's it doesn't matter everyone can enjoy a hog roast supper.
The Best Hog Roasts In Hartpury
As we said we only use the finest pork and produce available but it doesn't stop there, our hog roasters are so multi functional we can roast practically anything the only limit is your imagination, we can supply you with other quality meats such as minted spring lamb which really is amazing after a slow roasting, it brings out all the natural juices and ups the flavour you really do need to try it for yourself and you will agree it's a fantastic way to cook and cater for those special occasions. We also have white meat alternatives, all meats cook well on a hog roaster, chicken slow roasted is amazing as we all know, everyone loves Sunday roast and when it has been slow cooked to perfection it is even better, seasoned with thyme and lemon the taste is out of this world.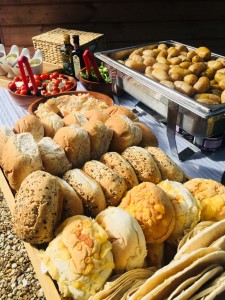 Turkey is also firmly on our menu and is a great way to cater for Christmas parties or work functions that have become boring and predictable, our cookers can roast nearly anything as long as it fits we can roast it. If you fancy something different you can also have fish on there with slow baked salmon also popular with our regular clientele like we say the only limit is your imagination, we can also provide other cuts of meat such as beef it all tastes great on a slow roaster. If you fancy giving it a go yourself why not try our hire scheme where we provide you with the cooker and produce and you do the cooking yourself, alternatively you can provide the produce yourself that is entirely up to you.
Hog roast hire Hartpury is the way forward we eliminate weather worries with our hog roast machines able to be used inside as well as out, it's the perfect way to pull off a quality BBQ without fuss and worry of the weather spoiling your day, you see we do have everything covered and can ensure a quality party with quality food to boot. Hog roast hire Hartpury can give you the know how and offer you the right advice to make sure your own hog roast extravaganza goes down the way it should do hassle free with amazing food that will wow your guests and make you the talking point and envy of your friends for a long time to come. Our staff are amazing at what they do and have a friendly and helpful attitude and are more than happy to help you with any questions, queries or problems you might have or think you might have when doing your own hog roast banquet. With all these great reasons to try slow cooking yourself get on the phone today.