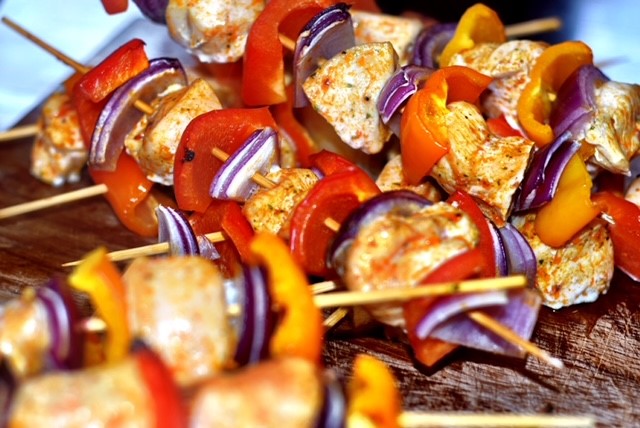 This bustling Herefordshire market town is a hive of art and culture, with a distinctive Grade I listed Market Hall, which was first built in 1653 and is still in regular use. Ledbury also has a proud poetry heritage and is associated with several highly distinguished poets from days gone by, which is celebrated in its prestigious Poetry Festival every year.
If you are planning any kind of cultural event or private celebration in and around the town and you want some inspiring, freshly made food, Hog Roast Ledbury are the ideal culinary accompaniment to any special occasion.
Hog Roast Ledbury's Food For All Occasions
We are the local leading hog roast specialists, with years of experience of providing the finest quality, perfectly cooked meat for all manner of occasions in the Ledbury area. The quality of our ethically-reared pork is second to none and our state of the art hog roasting equipment is incredibly versatile and capable of being used in any outdoor space or indoor venue.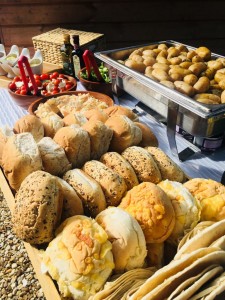 We can feed a large crowd at any local festival with a consistently high quality of food and service throughout the entire event, from our first diner to the last. Not only that, we can also provide a range of sophisticated, well-designed menus for more formal occasions, including full 3-course meals with canapés, as well as vegetarian dishes and a selection of alternative slow-roasted meats.
Our contemporary, crowd-pleasing menus appeal to everyone and here at Hog Roast Ledbury, we take pride in our adaptable approach and commitment to providing only the best quality food and service. All of our ingredients are sourced from the finest local producers and we never cut corners on any aspect of the service we provide.
We always listen to all of your requirements and follow them to the letter, from catering for guests with special dietary needs to how you want the food to be presented and served, whether it be a buffet style or formal table service.
If you want a catering company who has the finesse and flexibility to offer restaurant-standard food in any location and who is committed to providing only the best at every event we cater for, look no further than Hog Roast Ledbury.