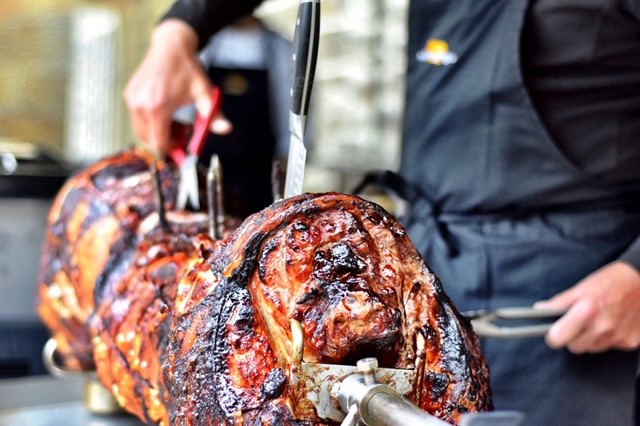 Twenty eight and half thousand people live in the busy town of Malvern. And this is a busy town. With so much going on in the area, there are always important events going on…and that means food. When it comes to choosing a great food for a key event, you simply can't go wrong with hog roast Malvern catering. Malvern has loads of visitors passing through to the many events at the Three Counties Showground and we have served many a hog roast roll at the showground.
Hog roast could have been invented for big event catering. The more important the occasion the better, because a regular hog roast is quite capable of feeding over one hundred people. But hog roast is not an easy option for the person cooking it; the hog roast caterer. Hog roasting is a major cooking task indeed. A hog roast in Malvern means at least six hours slow roasting time in order to deliver that all important, incredible flavour that hog roast is renowned for.
The Best Hog Roasts In Malvern
Hog roast Malvern comes into its own for weddings. A formally presented hog roast meal will be a wonderful treat for all the reception guests, leaving all with great memories of the day. Hog roast is perfect for these big, special occasions and makes a welcome change from the rather boring and mundane meals usually served.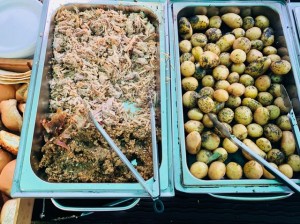 It's not just wedding receptions that hog roast excels at. Hog roast is a big powerful food that is ideal for those key corporate events that can mean so much. If you are ever charged with sorting out such an event then contact a Malvern hog roast caterer before you do anything else. Hog roast is a food that impresses, not just from a taste point of view but from a visual angle, too. Your special guests will be taken by the fact that you have gone to the effort of hiring in a hog roast chef and will adore watching the whole pig being slowly cooked. It shows that you are not afraid to do things a little differently and are keen to go that extra mile for them.
Of course, not all parties and special occasions require the five star treatment. Sometimes it's nice to simply let your hair down and relax. Hog roast can cater for these sorts of functions with equal brilliance. In fact, you may already have experienced the sheer magic of a hog roast roll already. Hog roast for garden parties and birthdays goes down a treat and makes a wonderful change from a barbeque.
Leaders In Our Field
Hog roast is not just about long cooking times and fancy cooking techniques. It is about great quality meat. If you care about where your meat comes from then you will have no worries about hog roast. The hog roast chef always picks the best meat and always gets it from a reputable source.
There you go. If a Malvern event is your diary to organise then you know that the first thing you should get pencilled in is a hog roast caterer. Great tasting moreish meat, loads to go round, a visual treat and incredible value. Make your Malvern event a hog roast event!