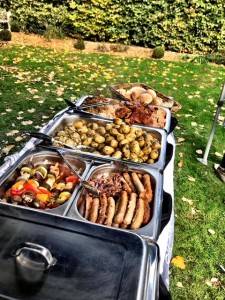 If you are hosting any event in a lovely countryside setting in the local area, you will obviously want the food you provide to be as impressive as the surroundings. Supplying a high standard of food outdoors may seem like a challenge, which is why you need to leave the catering in the hands of expert outdoor event caterers who have the experience and flexibility to make sure everything runs seamlessly on the day. This is where the Hog Roast Monkhide team come into our own. We are the number one hog roast company in the area and not only that, we are also incredibly experienced in event catering in the region for events of all types and sizes.
We are able to cater outdoors in just about any environment without the venue's location ever altering the impeccable standard of freshly made food that we are able to provide. As well as cooking our hog roasts on-site we are able to freshly prepare the rest of the dishes on our menus too.
Superior Outdoor Event Catering In Monkhide
If you take a look at Hog Roast Monkhide's menus page, we're sure that you will be pleasantly surprised by the variety of food that we offer. We can provide excellent catering packages for weddings, corporate entertaining, private parties and local community events, and all of our menu options include a choice of different meats, as well as meat, dairy and gluten-frees dishes. If there is a specific dish you would like to be included on your menu, we will happily incorporate any of your own ideas and offer you a fully bespoke catering package for your day.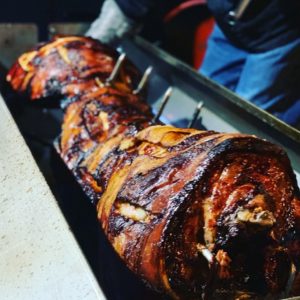 We will deal with every aspect of the catering on the day and we are completely self-sufficient when it comes to the equipment we need to be able to deliver our services at an optimum level. We are able to provide as many staff member as you require, depending on the size of your event, including waiting staff if you would prefer a sit-down meal with table service.
Hog Roast Monkhide have the scope and experience to provide you with your ideal catering package for your event, and a menu that is packed full of varied, freshly made dishes that will be a big hit with all of your guests!