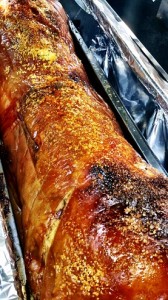 The British are well known for their eccentric ways and odd traditions. You see examples of this in towns and villages across the UK and it is somewhat reassuring that, despite being well into the twenty first century, the British are still maintaining some of their more bizarre and mad traditions traditions. One such oddity is the Pershore Plum Festival. This rather strangely named event includes crowning the plum princess and a plum themed art exhibition. However odd it may sound, it's obviously great fun and has become a very popular event in this part of Worcestershire.
Unfortunately, the British could be labelled as mad for letting a culinary masterpiece fade into the background for many years. Why we should have forgotten about the delights of the Medieval Pershore hog roast really is madness. Hog roast Pershore madness. But maybe a little hog roast Pershore madness is wearing off, because hog roast is fighting back. Hog roast is slowly emerging as the saviour of the special event catering industry and no amount of bizarre British culinary ignorance is going to hold it back anymore. Here at Spitting Pig we can provide a succulent hog roast for any event.
The Best Hog Roasts In Pershore
Hog roast Pershore events could soon be a regular event because people have seen the light when it comes to great special event food. For many years the people of Britain have made do with a range of event catering solutions such as pizza, sausage rolls and chicken drumsticks. It would seem that at some point in our recent history, somebody decided that no-one had taste buds anymore. Thank goodness then to those hog roast chefs who have helped to revive interest in this most wonderful of feasts. Hog roast is the dream solution to the fading nightmare of awful function food. Hog roast tastes fantastic, looks fantastic and are very affordable. So for a great catering solution at your event start planning a hog roast.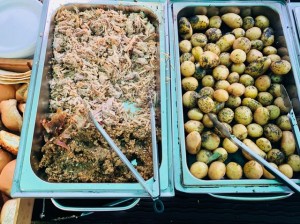 Hog roast is a meal to die for. You know from the very first mouthful that you are about to enjoy this meal like no other, but why? It could be something to do with the choice of meat. The hog roast chef ensures that only a quality pig from a reputable source is selected for each and every hog roast. This means quality meat and quality taste, no mistake. But that's just the start. A Pershore hog roast is not a plum sprint but a pig marathon. The hog roast chef spends six long hours cooking that quality pig, and those six hours mean incredible flavours are going to seep through every inch of the meat. That means some of the juiciest, tastiest pork that you are ever likely to encounter, in Worcestershire or indeed anywhere.
You see, hog roast being left on the shelf was really madness. At least Pershore and other towns across the UK are sing sense and giving hog roast the chance it deserves. Do your bit to bring back a catering classic by making sure your next event is a hog roast event.