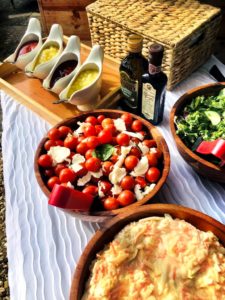 Portishead's picturesque coastal setting and surrounding woodlands offering plenty of great walks and sea views, make this Somerset seaside town the place to be if you love spending time outdoors. With so much to offer, there is no better location in the area for hosting outdoor events. Whether you are organising an upbeat community event, or you have chosen a venue in the Portishead area to be the setting for a special occasion or corporate event, there a plenty of prime places to choose from.
Being involved in an outdoor event is always a very rewarding experience for everyone but it can come with certain challenges and not least where the catering is concerned. You need to be sure that the company you hire to supply the catering has the experience and flexibility to give you a great standard of food in your outdoor venue without cutting corners on the quality or only being able to offer a limited menu. If you hire the Hog Roast Portishead team, you won't have to worry about a thing because when it comes to outdoor dining, we can do it all. 
Superior Outdoor Catering In Portishead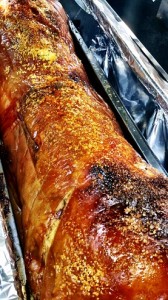 Our hog roast catering services are second to none and we are considered to be the best at what we do in this part of the country. Hog Roast Portishead's superb, succulent cooked pork is the ideal culinary companion to any outdoor event in the area, no matter the scope, style or occasion. We will help you to create a great ambiance by cooking our meat on -site and providing a great focal point as we prepare all of our food in full view of our diners.  In conjunction with our unbeatable hog roasts, we offer a broad array of varied menus and catering packages that are suitable for all budgets, tastes and occasions. We offer modern menus and adaptable catering options to ensure all dietary requirements are met. What's more, we can make all of our food from scratch in any outdoor venue regardless of the size of your menu or your event.
Hog Roast Portishead can offer you an exciting outdoor dining experience and the opportunity to sample the best hog roasts in the area, along with a varied menu that will more than meet your event catering needs.