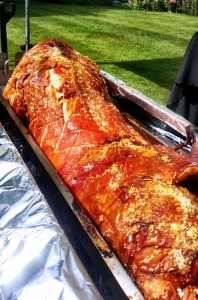 Quedgeley is a great little town with a very active parish council and a wonderful old church Saint James where they still do weekly bell ringing. Hog roast Quedgeley can offer you a superb alternative to the usual style of catering offered by most of today's catering, we can give you something totally original and different to make sure your event no matter what the occasion be is remembered for the right reasons and not for having poor food and service.
We use the traditional method of slow cook hog roasting which is a method of cookery that has been used through the ages by people stretching across the world, sometimes referred to as rotisserie style, it's a great way to cook food fresh without extra preservatives and it also loses most of the harmful fats making it one of the healthiest way to cook fresh meats, it's an open cooker leaving it with easy access to self baste, it really is the way to create simple yet stunning food at an affordable price.
Hog roast Quedgeley is the premier catering company of this type in the area and our service is second to none, we will make sure your day passes by with minimal effort on your part leaving you free to enjoy the ambiance, the guests and the food in a relaxed and chilled atmosphere, just like it should be. Not only can we offer this great service but we can also help you create your own hog roast supper with our superb hire system, you can wow your guests Gordon Ramsay style by showing off your cooking skills to your friends, family or work colleagues, we can give you the know how all you need to do is baste the meat and let our top of the range hog roaster work its magic.
Hog roast hire Quedgeley have state of the art equipment with a knowledge of cooking styles in this specific area, we will help you with any questions or problems that you think might arise doing your own hog roast supper, but let us assure you once you see how simple our equipment is to use you will have the confidence and the means to give hog roasting a try yourself without fuss and worry providing excellent food a lot of your guests will not have had the pleasure to try before.
Best Catering In The Business With Hog Roast Quedgeley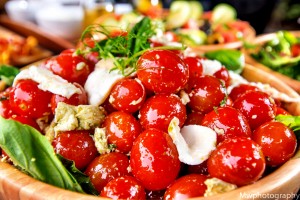 Hog roast hire Quedgeley is a great way to provide a quality BBQ without worrying about the British weather which as we know is very unpredictable, how many times have you arranged a party or a function only to have it spoiled by the rain or cold, well we eliminate that worry with our totally versatile hog roast cookers, they can be used inside or out and are virtually smoke free making them easily used indoors in small spaces or large, either way a hog roast cooker can really set off your day and make it one worthy of your loved ones special day.
We only offer you the finest produce available today, and we pride ourselves on getting amazing livestock to you from local farmers, the UK has some of the best farming land in the world and it only compliments itself properly by being cook in this old fashioned yet modernised style. Some of our range of produce available includes minted Lamb, Lamb is an amazing meat we all love to have on a Sunday and you will be able to tell the difference straight away from a Lamb that has been roasted on one of our cookers compared to a standard oven cooked side of Lamb. Roast Chicken is one of the Nations favourite dishes of all time and is a tradition shared across many households on a Sunday, everyone loves a moist roast Chicken and it is amazing once slow cooked on one of our hog roasters, seasoned with lemon and thyme it is a treat for the sense indeed. A juicy side of beef is also a choice you can take for your hog roast buffet, like we say our hog roasters are multi-functional and can cook most sized meats to perfection with no fuss and worry all you have to do is season and baste and let the hog roaster do the hard work. Roasted Salmon is also doable so as you see we can cook any produce you want to a standard of mouth watering goodness that you will love.
We can also cater for vegetarians with our salads and potato dishes so with all these great reasons to try a hog roast give us a call and enjoy it for yourself.