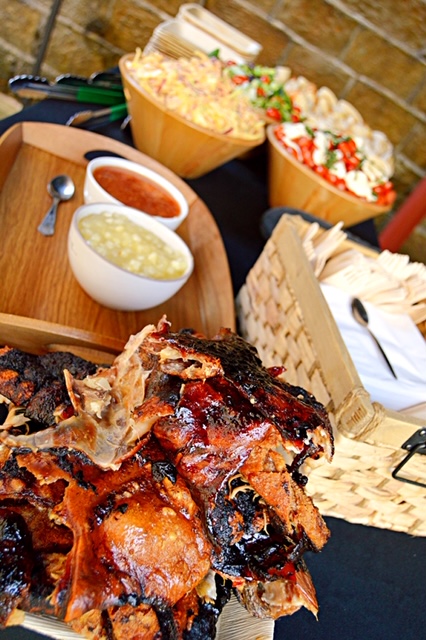 Are you in need of some great mobile catering for an equally great price for your event in the Seven Bridges area? Whatever your event catering requirements are, the Hog Roast Seven Bridges team will surely be able to help. We are the premier hog roast suppliers in this region, and we have many years' experience of providing superior event catering for all types of occasions. We can cater for large-scale public events, and formal smaller parties and special occasions with the same degree of success thanks to our versatile team and wide -ranging catering packages.
Our expertly cooked free-range hog roasts are a dream come true for pork fans, not to mention being a very cost-effective means of feeding a lot of people with an ample supply for freshly made food. We are also able to diversify what we offer and can provide varied party platters and modern 3 course meals that offer plenty of choice to please all tastes and satisfy a range of specific dietary requirements. You can choose from a selection of other slow cooked meats including beef, chicken and lamb, as well as vegetarian and vegan options across all of our catering packages.
Expert Hog Roast Catering In Seven Bridges
Hog Roast Seven Bridges will give you the freedom to choose a completely bespoke menu for your event and we will make it all from scratch for you at your venue beforehand. We will arrive several hours ahead of the food service time in order to meticulously prepare all of our dishes and ensure they are beautifully presented for your guests.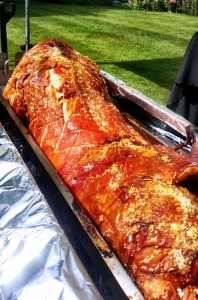 We will deal with every part of the planning and execution when it comes to the food for your event, and we will bring along exactly the right amount of equipment and personnel to provide our services to the standard that you deserve. For more formal parties, we can also supply our own events team will provide full table service and if required, a canape welcome reception.
Hog Roast Seven Bridges can offer you complete catering solutions for any occasion and the most delicious hog roasts in the region for any large or small event!