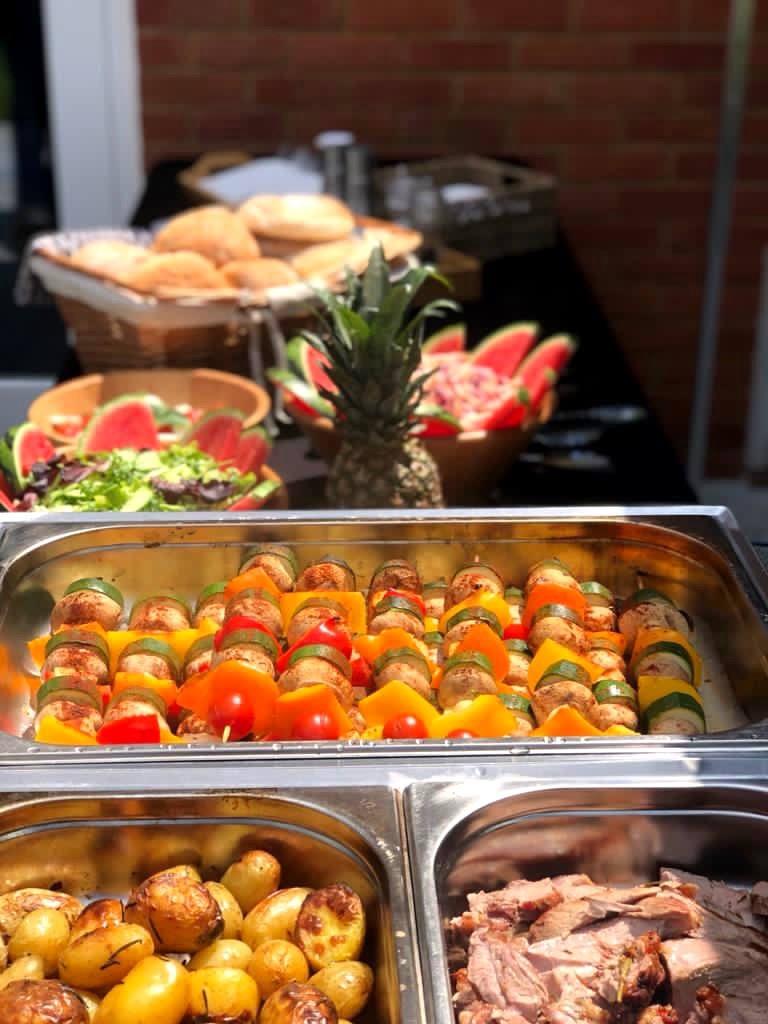 Tetbury probably has an abundance of wildlife. After all, Gloucestershire is awash with beautiful countryside so there must be plenty of animal action going on. However one animal you are unlikely to see in the area – given the absence of anything resembling an ocean – are dolphins. What's so special about dolphins? Well, two of them feature on the Tetbury town crest. Where the inspiration for this comes from is anyone's guess. Surely a pair of pigs would make more sense. After all, this is hog roast Tetbury.
Tetbury is a great place to visit if you have never been before so get yourself down here and enjoy the award winning hotels that are in the area if you are visiting to attend a wedding or a celebration you will not be left disappointed with the entertainment in the area there is just so many wonderful things to see and do for all different preferences. The town of Tetbury has grown massively throughout the years because of the Cotswolt wool trade it has so much architectural heritage because of this you can even go on a historic town trial a great chance to get to know about the historic features in the town.
The Best Hog Roasts In Tetbury
Tetbury celebrated the fact that fresh local produce is available throughout the whole of the year meaning we can get fresh local food whenever we may need it including free range fresh pigs from local farmers and we also have access to vegetables free range seasonal ones in fact. When we cater events it is not just a man with a catering van serving from the van it is sophisticated food to tantalise your taste buds we are passionate about our food and are happy to create a dish from scratch because we like to use only the best fresh local ingredients to bring the best flavours to our meat and to bring out the best taste.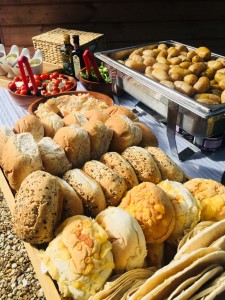 Hog roast Tetbury may not be an official title of course, but at least pigs can be located in the area! Anyway, hog roast is enjoying a bit of new lease of life in these parts and across the UK, so why not? This new lease of life for the hog roast is all down to people choosing hog roast as their new event food of choice. It's about time too! A hog roast Tetbury is the most delicious and most traditional option you can serve to your guests, whatever the occasion, but why is that the case? Every hog roast chef takes great pride in producing the very best hog roast possible, and that means starting off with the absolute basics: a great quality pig. Only the best will do, so you can be sure your pig comes from a good, reputable source.
Then comes the cooking, and this is where the magic really starts. The hog roast chef will spend the best part of six hours cooking your hog roast. This long slow roasting process takes place on the specially designed hog roast machines, and those hours certainly make a difference. Slow roasting makes the meat as succulent and tender as the very best pork you'll find in almost any restaurant. One particularly brilliant aspect of hog roast is that you have a degree of flexibility with how you serve it.
Leaders In Our Field
There's a good chance that you've already been to a hog roast function in Tetbury and you may have enjoyed a delicious hog roast roll when you were there, but you must not think that hog roast is just an informal food for carefree parties. Hog roast can also go upmarket and form the basis of a posh sit down meal too. That whole hog on the machine can be carved very professionally and be served plated up with all the trimmings as a top class meal. Tetbury formal occasions? Hog roast has them covered.
Everyone is looking for more value for money these days and hog roast can even help with that too. Hog roast gives you some of the very best value for money you'll find in the world of catering. Take one hog roast and you'll be feeding not just ten, twenty or thirty people but over one hundred!
Take a leaf out of Tetbury's bizarre crest and be a little different. Choose a hog roast for your special occasion and you can be sure that everyone will be over the moon.