We have had a very busy finish to the summer season this year aided by the excellent weather we have had in October this year. At the weekend we did a hog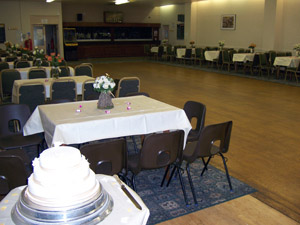 roast in Bristol at the Longwell Green Community Centre on Shellards Road. This really is an excellent venue and I would recommend it to anyone thinking of having a party in Bristol have a look at their website it is very informative http://www.longwellgreencommunitycentre.org.uk/  they have a really smart function room and great facilities.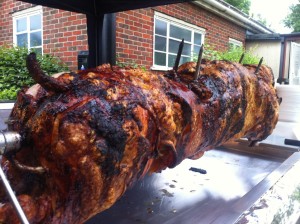 The party we did there last week just wanted a very simple menu, it was a very straight forward "pig in a bun" menu where we spit roast a pig and then serve it in a roll with apple sauce, stuffing and crackling. This is still the most popular way to have a hog roast in Bristol and some would say still the best. Very tasty wholesome honest food. The guests had a great party and we served them hot pork sandwiches to give them all a boost at 9pm. The food went down a storm and we are looking forward to our next hog roast at Longwell Green.