When it comes to catering by Hog Roast Hatherleigh, we're known for our tasty hog and spit roast masterpieces, as well as offering plenty of choice and variety so that everyone can enjoy what we make, but you may not know that we have a few other strings to our bow too. We make our very own range of hog roast machines by hand in our Lancashire factory and they're the ones that we use when catering, but we also sell them all over the world and rent them out so that our customers can DIY. On top of that, we have our own Hog Roast Academy where we train people to cook just like us and we offer franchising opportunities so that you can run your own hog and spit roast business with help from our experts.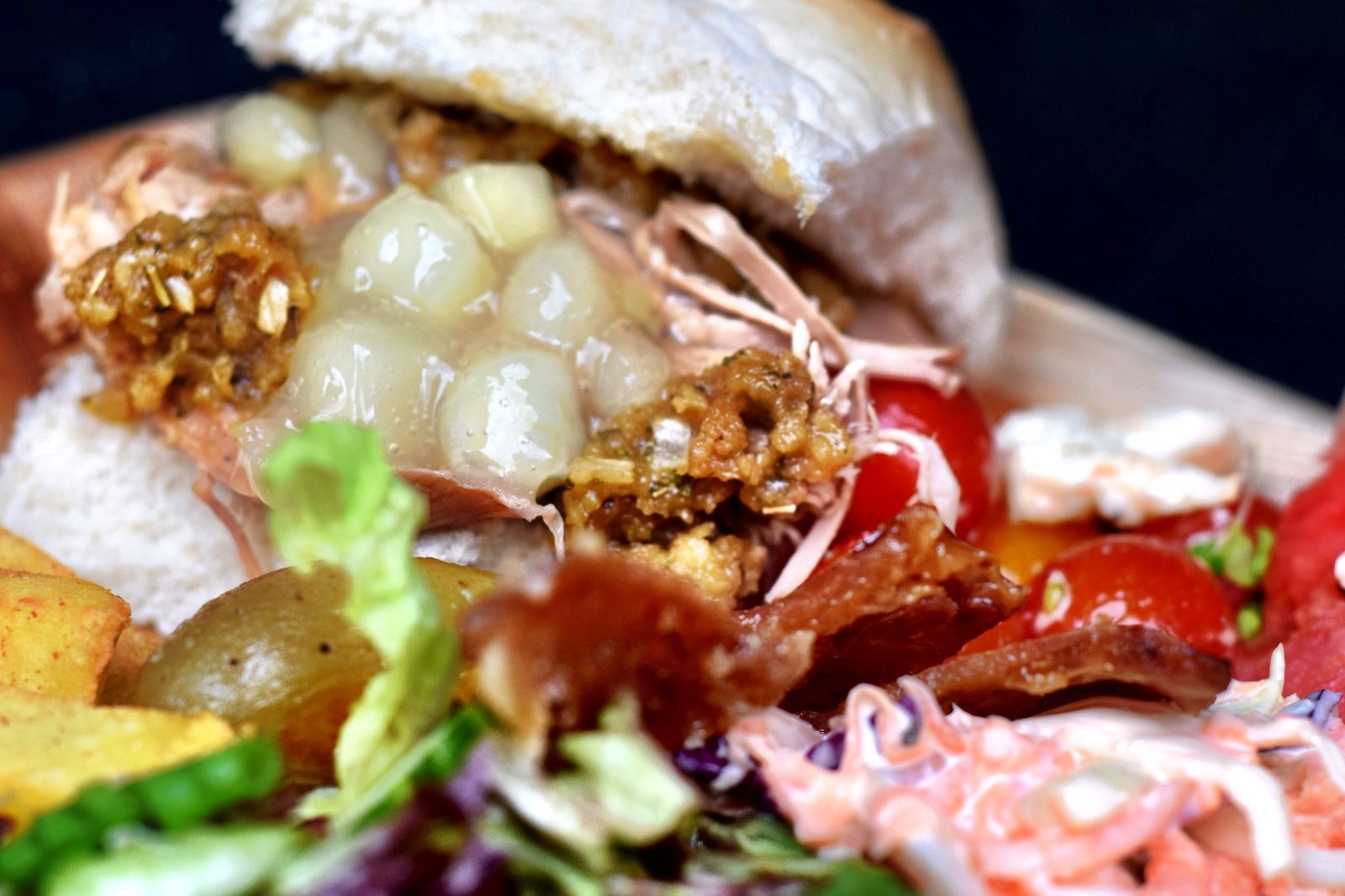 If you're thinking of becoming a franchisee, a call to Hog Roast Hatherleigh will help get you on track, and that's whether you want to dive right in and be a full-time business owner or you'd like to dip a toe in and start off part-time. You get to choose your own hours and thanks to training and ongoing support from us, you'll be heading towards unlimited earning potential in no time at all. We allocate you a particular territory, which is exclusive to you, and we find your customers for you so that you can concentrate on the catering side instead, so all the enquiries and bookings in that area are yours.
Once we've trained you and your team, you'll then be on your way to preparing fresh ingredients to make gorgeous food to serve to your own customers and their guests. You'll get to use our branded name on the top-notch equipment that we provide, including two of our hog roasters, as well as tables, chafing dishes and gazebos, as well as uniforms, and we'll support you all the way.
Give Hog Roast Hatherleigh a call today and see how we can help you become a franchisee in the very near future – and a successful one too, before you know it.