While hosting events can be very fun and rewarding- it's undeniable that they can also be stressful during the planning stage. It is important to be organised for your event, although it is equally as important to allow yourself to enjoy the process and have a great time! Here are some of Hog Roast Bath's top tips for event planning…
Give yourself plenty of time
The biggest way to cut down on stress while you plan your event is to make sure you have plenty of time to do so. Depending on the size of your event, it may take several months to plan from start to finish- so make sure you choose a date that reflects this.
Cater for every guest
Hog Roast Bath offer dishes to fit any allergy or dietary requirement, so this is one less thing for you to worry about. Our catering is the perfect way to bring your guests together, so it is important to provide a dish to suit every guest.
Stick to your budget
Creating a budget should be the first stage of the planning process and it should be used throughout. A detailed budget can help to prevent further stress down the line, by showing you exactly how much should be spent on each aspect of the event. This also prevents you from going over budget if you suddenly find that you have spent too much.
Choose the right menu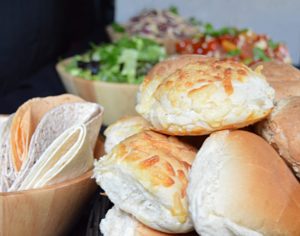 Choosing the right menu for your event is important since it will create a lasting impression for your guests. The catering you choose should match the tone of the event. For example, informal gatherings are likely to enjoy buffet catering- whereas a formal ball will require a sit-down meal. Hog Roast Bath have over 7 different menus and a variety of catering styles to ensure that there is something for every event. Each package is completely customisable to ensure you get exactly what you require from your catering!
Hopefully, this guide has given you some handy tips to use when planning your next event. To hire Hog Roast Bath to cater for you, simply let us know your party size, date and location and we can add you to our diary!