Moving house is a whirlwind experience in itself. Moving abroad, however, is even more of a lifestyle change and we can imagine it can be difficult to plan and execute. Once everything is put in place however, we are sure it would make for one of the biggest adventures of a lifetime!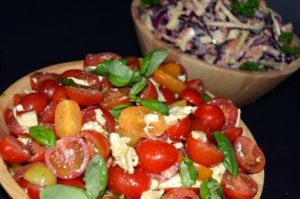 Just last week, Hog Roast Bath were invited to provide the catering at Holly and Jasmine's going away party. Having recently graduated from university, the two best friends had decided to embark on the adventure of a lifetime and move away to Australia! As holly had family members down under, it made sense as the perfect location to start a new chapter in their lives. However, saying goodbye to their loved one here in England was proving tough and so the girls' families had decided to throw them a going away party as a last goodbye and good luck.
Jasmine's mother, Kiera, had enlisted our help with Hog Roast Bath after taking our number at an event we catered at her workplace. She briefed us over the phone that the party was likely to be very emotional and so we would need to provide some good old hearty food to raise everyone's spirits! We assured her we were more than up to the job and straight away got cracking on the menu.
For a memorable leaving party we wanted to make sure the food was outstanding. Working with Keira we decided on our 'Southern Slow Roast' menu which encompassed three different types of meat all cooked low and slow for several hours after marinating in our secret recipe rubs. Keira had chosen our BBQ Pork Butt, Texan 24 Hour Beef Brisket and Cajun Spiced Whole Roast Chickens to go perfectly with accompaniments of our homemade crunchy coleslaw, Greek salad and corn on the cob.
The party was a huge hit with Jasmine and Holly, who couldn't thank us enough for giving them the perfect send-off for their Australian adventure!