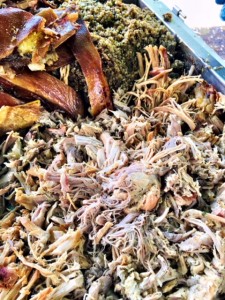 You can't get much more traditional than a local brass band competition and you can't get any better food to accompany it than some of Hog Roast Bude's classic slow-roasted pork! The contest committee organisers had hired us the previous year and couldn't wait to invite us back, so they could savour some more of our high-quality, locally-sourced pork whilst celebrating the enduring legacy of brass band music in the area!
What began as a way of entertaining the residents of mining communities, brass band music is still extremely popular today, and not just with the older generation. Every musician in the contest takes it incredibly seriously and each band spends weeks practicing in the run up to the competition in the hope of claiming the coveted top spot. The Hog Roast Bude team are just as dedicated in our quest for perfection and we work incredibly well together to ensure there isn't a single note out of place on the day!
We caught the tail end of the final rehearsals as we arrived at the venue and we set up our catering camp in our usual discreet and efficient way, so as not to throw any of the musicians off their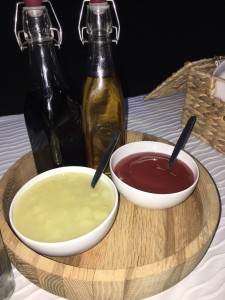 stride. Because we cook everything from scratch at the on-site, we always arrive several hours before the food is due to be served and we are used to fitting in and adapting quickly to our environment. We had the pleasure of watching all of the bands in action when it was show time, as we patiently prepared the pork and accompaniments and we were all very impressed with the talent on display. We wouldn't have been able to pick a winner, as we thought everyone was fantastic, but after a tense few minutes, the winning band was announced, and the victorious camp erupted! The losers weren't despondent for too long however, as Hog Roast Bude were there to console them with our succulent slow-roasted meat, which had been nimbly carved by our chef as the winning band was receiving their trophy!
Everyone loved the music and the food, and after our second year of catering for the brass band competition, it looks like we have become an important part of their annual tradition ourselves!