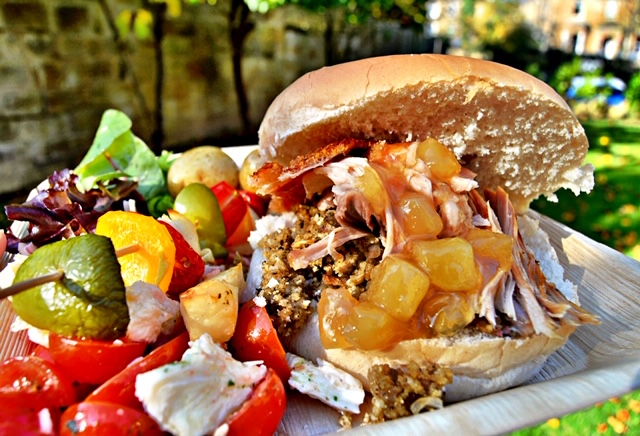 When hosting a party for your extended family, you can end up with a very large guest list to plan for! To save yourself from one aspect of the occasion, why not hire Hog Roast Mendip District to cater for the party? We have over 7 different menus to choose from and each package can be customised to suit your needs! Here is what you can expect when you book in with our team today…
This July, Hog Roast Mendip District is catering for a family party taking place at a local farm, owned by one of the family members. The party is being hosted as a family reunion, aiming to gather as many people together as possible, since regular meet-ups are not always possible. The event is set to include a variety of games and activities, including sports matches, music, and plenty of time to chat and catch up. Our team has been hired to serve a classic hog roast for the occasion, which is bound to go down a treat with the guests since it includes so many delicious dishes and is great for enjoying in the sunshine.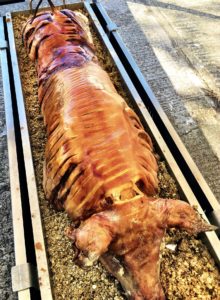 On the day of the event, the Hog Roast Mendip District team arrived at the venue and set up our catering station in the courtyard. We began our prep by slow-roasting the hog and ensuring that it was cooked to perfection before it was expertly carved by our chef. The succulent meat was served in fresh bread rolls, alongside sage and onion stuffing, homemade applesauce, and crispy crackling. Additionally, we served tasty pork and veggie sausages to ensure that there was a dish for everyone to enjoy. For the side dishes, we provided homemade chips and a selection of salad options to provide a varied and tasty buffet lunch for the whole family to enjoy!
To book in with Hog Roast Mendip District, simply let us know your party size, date, and location and we can do the rest. We hope to hear from you soon!