A Hog Roast Longlevens festive menu may be exactly what you need to get your party guests into the swing of things this month and add a little holiday spirit to the festivities. Whether you're planning an office work party, a huge corporate event, a birthday celebration with family or something entirely different, this Christmas menu features gorgeous, homemade food to treat your guests to, with your choice of main, a great selection of sides and our lovely trimmings, and even mince pies with brandy cream for afters.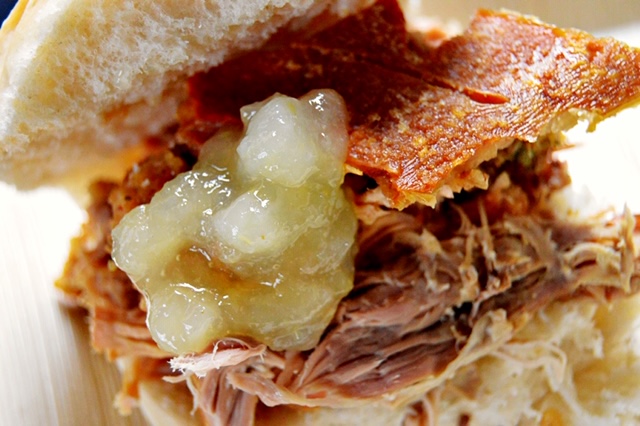 Select a meaty main from either one of our stunning Hog Roast Longlevens free-range hog roast centrepieces, slowly roasted over flames for hours and served with crispy crackling, apple sauce and sage and onion stuffing, or scrumptious flame-roasted whole turkeys accompanied by fresh cranberry sauce and stuffing. Either way, you'll also get to enjoy homemade cauliflower cheese, pigs in blankets, roasties with garlic and rosemary and a selection of garden-fresh seasonal vegetables, all smothered in our own gravy, and if there's any room for dessert, you'll then be able to relish our traditional mince pies.
For some time now, we've also offered year-round special menus, like our highly popular Loaded Fries and Southern Slow Roast. Not only that, but we always make sure to have all kinds of other options available if needed, like alternatives to our famous hog roasts such as slow-roasted chicken, beef or lamb, or options for special diets like vegan, vegetarian or gluten-free, and you can even create your own multi-course menu.
For an office work party that Hog Roast Longlevens catered recently, we were asked to serve our festive menu of whole-roast turkeys but also a vegetarian main. This particular menu does come with a veggie main if required – halloumi and vegetable skewers, served with wraps and Tzatziki – which always gets a thumbs up from vegetarian guests (and vegans too, if we omit the cheese).
On the morning of the function, our team roasted turkeys to perfection over a few hours, prepared all kinds of tasty sides and trimmings and grilled the halloumi together with mushrooms, tomatoes, courgette, red onion and peppers, and then finally, we had a great feast ready to be devoured.