Every university will host a different form of graduation ceremony, with some hosting casual after parties or formal meals. Hog Roast Hatherleigh have a variety of different catering styles to choose from, with something that is suitable for any kind of event. Here is one menu that works perfectly at a summer graduation ceremony…
In preparation for the summer, Hog Roast Hatherleigh was contacted by a local university to arrange catering for their graduation ceremony. The school of humanities has their graduation set for mid-June and they are wanting to hire Hog Roast Hatherleigh to provide a delicious hog-roast buffet for the occasion. It is set to be a beautiful summer's day so the catering will be served outside to the 300 guests on campus. This sounds like an incredible event to be a part of, and it will be great to see so many students enjoying a wonderful day to celebrate their successes.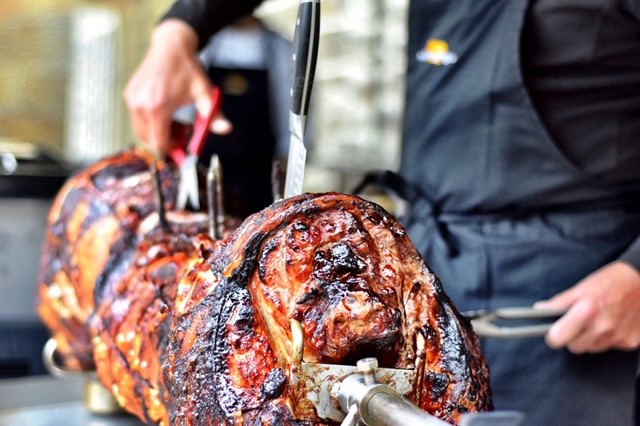 In preparation for this event, we planned to arrive at the venue approximately 6 hours before the mealtime, as our hogs will take around 5 hours to roast. Roasting times vary depending on external weather and hog size, so this gives us plenty of time to cook and prepare the dishes. Once cooked, the hog will be expertly carved and served in fresh bread rolls, along with crispy crackling, homemade applesauce, and sage and onion stuffing. For vegetarian guests, we will also serve BBQ pulled jackfruit, which is a great meat-free alternative to roasted pork. While this is a simplistic menu, it is ideal for the occasion and can be served efficiently to a large number of guests.
Are you in need of a menu for an upcoming university event? If so, get in touch with Hog Roast Hatherleigh today to find out what we can do for you. With over 7 different menus to choose from, there is bound to be something that is just right for you. To find out more, simply let us know your party size, date, and location and we can do the rest!