Since first launching the business over two decades ago, Hog Roast Cheltenham has been involved in organising a countless number of surprise birthday parties and each one has been more exciting than the last; so when a client called to make arrangements for his wife's 40th our team were all over it! Taking the wheel for the event was our expert catering manager Greg who immediately put the client at ease by recommending our budget friendly classic hog roast menu for the 50 attendees meaning the only thing he had left to worry about was keeping the secret from his wife a little while longer – which admittedly was no easy task!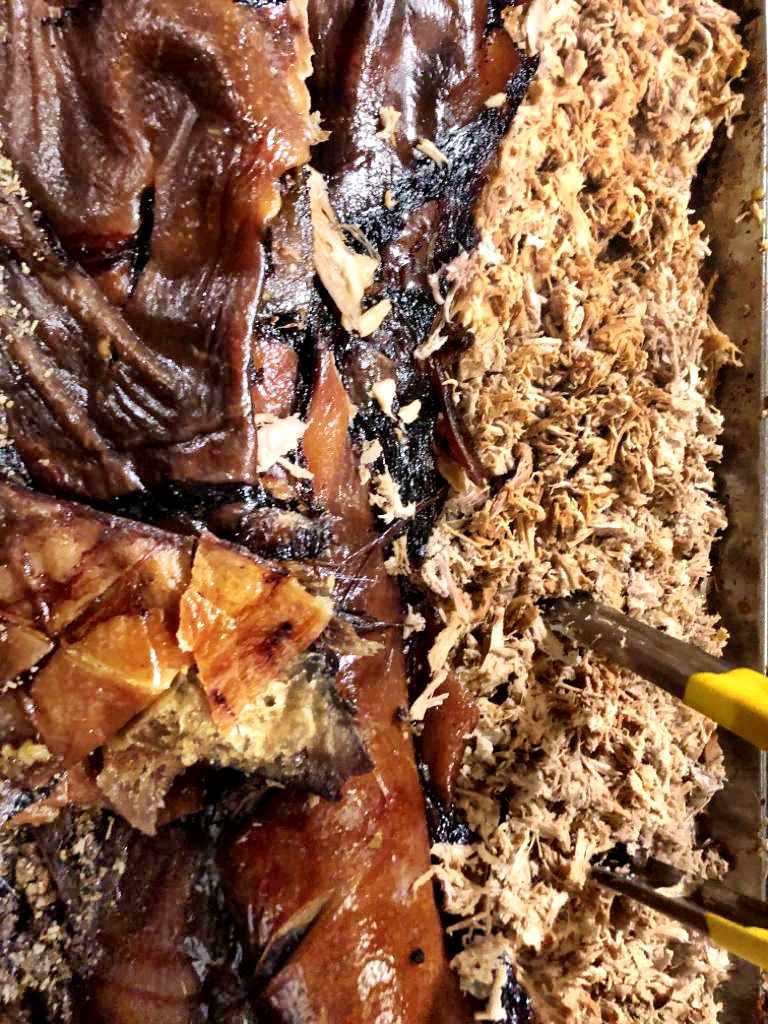 Thankfully, the client managed to maintain his composure and keep the surprise party completely under wraps up until the very last moment which made for an incredible reveal when Mrs Read arrived at Gloucester Brewery last weekend. As is the case with the majority of celebrants, Mrs Read was in a complete state of shock when she finally discovered what her husband had spent the last month planning for her, but after being greeted by her closest friends and family members as well as a show-stopping feast which the Hog Roast Cheltenham team had spent the last six hours lovingly preparing for the monumental occasion – her excitement quickly set in.
The happy couple were so impressed with the spread which included a whole pig that had been spit roasted to golden perfection, creating an irresistible layer of crispy crackling which was served up with our renowned savoury stuffing, sweet applesauce and gluten-free rolls and wraps. For those following plant-based diets, the team had also prepared up a selection of grilled vegetable skewers using courgettes, colourful peppers, red onions and bite-sized haloumi chunks which quickly became a popular dish – even among meat lovers!
The party was a huge success and as the event drew to a close, the Hog Roast Cheltenham crew cleared away the leftovers, crockery and cutlery before handing out business cards to the guests who had shown an interest in booking their own hog roasts in the future.