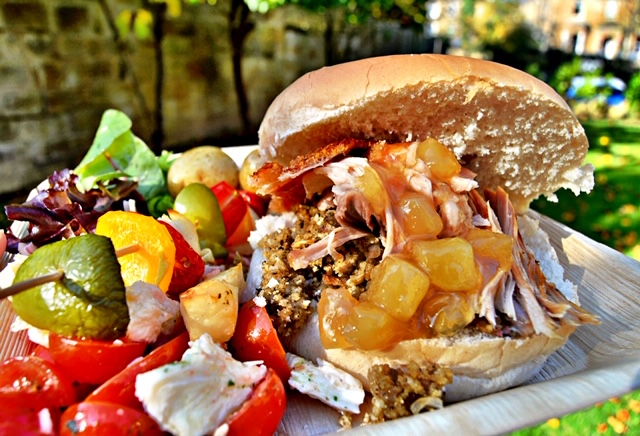 Clifton is a great town to work in with all its fascinating architecture and bridges. I am a great fan of Isambard Brunel and always think of him whenever I cross the Clifton suspension bridge. Another of my favourite areas is the old docks, these are now a great place to visit and while away the hours with a glass a wine.
No matter the season spring, summer, winter or fall, your type of event or size of the event, you've found a rare gem in catering with hog roast Clifton. What separates us from other caterers is that we're experts at providing a hog roast in Clifton and we know how to provide a superb service that will most certainly impress you and your guests. There are lots of ways to cater for events today with lots of firms competing in the market for your business you think they would come up with more original styles instead of the usual kind that is associated with today's modern catering. It usually revolves around sandwiches, pork pies, you get the idea so why don't you let hog roast Clifton help you with that, we can provide stunning yet simple food for a price that everyone can afford to indulge in, we can give you this service by using an old method of cookery yet with a modern twist, hog roasting has been around for hundreds of years and deserves a try if you haven't already sampled fresh meats that have benefited from a slow roasting on one of our modernised slow roasters.
Hog roast Clifton is the leading company in the area in this field of catering and we really do want to provide you with a hassle free day with amazing food to boot, using one of our state of the art hog roasters we can supply fantastic catering for a large amount of people with ease, this is not a boast it's the truth and once you have tried this form of catering yourself we guarantee you will use our services over and over again, we really do eliminate fuss and worry so you can sit back and enjoy your special day no matter the occasion. The hog roasters we use slow cook the meats to absolute perfection and are self containing so all we do is set the produce of choice off cooking and our top of the range equipment does all the hard work for you, because our hog roasters are so versatile and movable we can come in on any party and put our roaster in with minimal fuss and effort, we can function in a small garden or a large area whichever it is a hog roaster give you an amazing centre point for your event giving everyone somewhere to congregate and socialise giving your party a great atmosphere and focal point for everyone to enjoy young or old.
The Best Hog Roasts In Clifton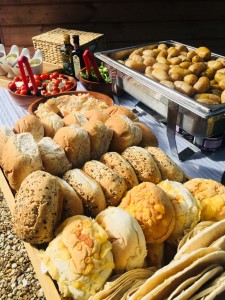 Simplifying your day and providing this fantastic is our mission and we will succeed making sure you can relax and enjoy your occasion the way it should be, not by rushing round and getting stressed out with problems and issues that can be associated with today's catering firms, we supply a first class service that is second to none but if you like to cook yourself perhaps you could try our quality hire service and give spit roasting a go without our chef, hog roast hire Clifton can hire you the equipment and give you the correct advice so you can try this ancient form of cookery with a modern twist, we provide you with one of our state of the art roasters and put it where you want it, we can also supply the produce of choice or you can supply your own that is entirely up to you, all you do is season the produce how you want it then set the roaster cooking and soak up the smells and ambiance being let off by our hog roaster, imagine a pig slow roasting in the corner of your garden all your friends relaxing around it, all you have to do is make sure everyone's glass is topped up and of course your own.
Hog roast hire Clifton can give you this great service at an affordable price, we want to share the hog roast love with everyone whether your budget is large or small, everyone can benefit from a hog roast BBQ today. Our team of professionals will gladly assist you in anyway they can, giving the right advice to you to ensure your day goes by hassle free. Our team is trained to the highest standard and are up to date with all the latest cooking food and hygiene regulations that are in force in today's catering world. One of our succulent pigs can feed up to 100 people with ease on top of that there is no seating to worry about and it is basically self service so no extra money being wasted on serving staff and such extending your party budget allowing money to be spent elsewhere on your special event. So with all these great reasons to give hog roasting a try how come you aren't on the phone right now ordering your own hog roaster?