What can be better for when you're feeling blue than to spend time with the people who love you? Hog Roast Ullenwood's latest event was a mid-week dinner party for a family gathering, it was the family's first gathering since before lockdown. The clients wanted a warm and hearty buffet for their family, one which was reflective of the happy bond and warm glow in their hearts at being together again as one group.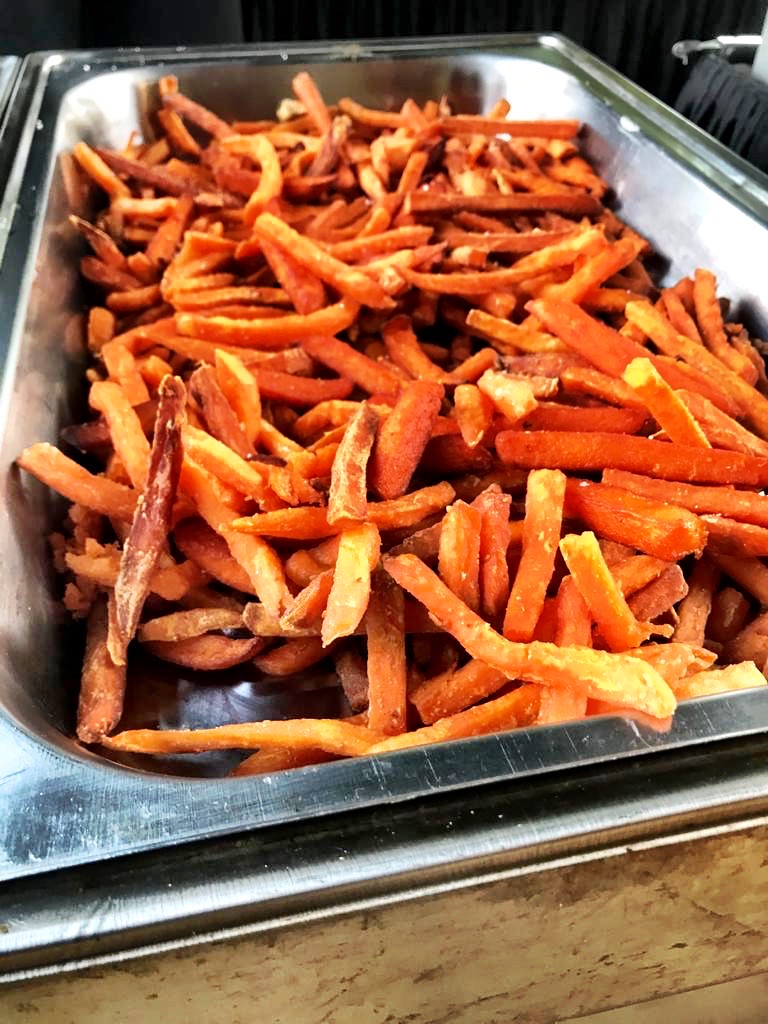 The client's worked with the Hog Roast Ullenwood team to concoct a menu that would delight their 18 guests and leave them all feeling full and loved. The main attraction at the buffet table was BBQ 100% Beef burgers and Chef's own gourmet sausage. These meat delights were served alongside plain grilled vegetable wraps, carrot and orange salad with sesame seed dressing, fresh coleslaw and a mountain of sweet potato chips. Finishing off the buffet was a varied assortment of soft and crunchy gluten free bread rolls, as well as a tray of different sauces and dips.
As part of the catering package paid for by the clients the Hog Roast Ullenwood team provided the guests at the gathering the use of crockery and cutlery. The clients selected to use high quality disposable crockery and cutlery for this event, this meant that at the end of the buffet service the Catering Manager from the team took all the crockery, cutlery and rubbish from the catering away from the venue. This rubbish was then later disposed of sensibly by the Ullenwood team, leaving the clients to enjoy their night.
As the buffet was set for a serving time of 7:30pm the Catering Manager arrived at the home venue for the party in the early afternoon. This meant that every single dish could be made by the experienced hand of the Catering Manager, so that it was fresh in the hours leading up to the serving time.
The clients and their family were absolutely delighted with the hard work by the Ullenwood team, the buffet was exactly what they had hoped for. It just goes to show that Hog Roast Ullenwood will lift you up when you're feeling down.