Is 2020 getting you down? You're definitely not the only one who feels this way. But if you're looking for the perfect pick-me-up, let me point you in the direction of our flavoursome hog roast feasts which are the ideal treat that your whole family are sure to enjoy!
Having spent several years perfecting our recipes which are suited to an all manner of different tastes, dietary requirements and budgets, Hog Roast Yate is more equipped than any other to handle whatever event you throw our way. Plus, with our new COVID-friendly measures now firmly in place, you can truly relax and enjoy the celebrations with the knowledge that your party is in the squeaky clean hands of our expert catering crew.
The most recent client we helped out was Harry, who had reached out to Hog Roast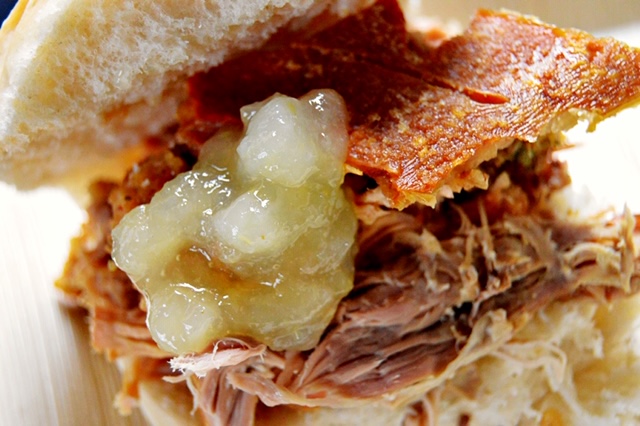 Yate ahead of his 5th wedding anniversary! Hoping to surprise his wife, Carly with a delicious meal that would bring back memories of their wedding day, Harry had asked us to serve our classic hog roast spread which offers up an authentic spit roast experience that can be easily adapted to suit any occasion. This time around, the client wanted a few extras added to the menu, including seasonal green leaf salad, crunchy coleslaw and grilled corn on the cob topped off with a chunk of butter.
With only 15 people to cook for, Hog Roast Yate was able to serve one of our smaller-sized pigs which took the team a little over four hours to prepare. In that time, the guests began to appear, and upon their arrival, each one commented on how delicious the food smelled! Carly was so impressed with her husband's gift to her, and just as he had hoped, it brought back lots of wonderful memories of their wedding day.
Before long, all the guests had arrived and settled down in the outdoor seating area, and just in time, Hog Roast Yate began carving up the spit roasted pig which they promptly plated up and served to the hungry group. Harry was so pleased with how well our team handled his special day, and he hopes to call upon our services in the future!