On a beautiful summers morning in August as the sun shone hundreds of people gathered at Woodchester mansion and it became our job to provide a luscious hog roast for them all. Woodchester is a small settlement located in the Nailsworth valley in Gloucestershire and a tourism hotspot for those who want to see the illustrious historic architecture and the atmospheric Woodchester mansion is no exception. The magnificent build is a Victorian gothic house and at today's event we celebrated the French architect who inspired the build Viollet-le-Duc.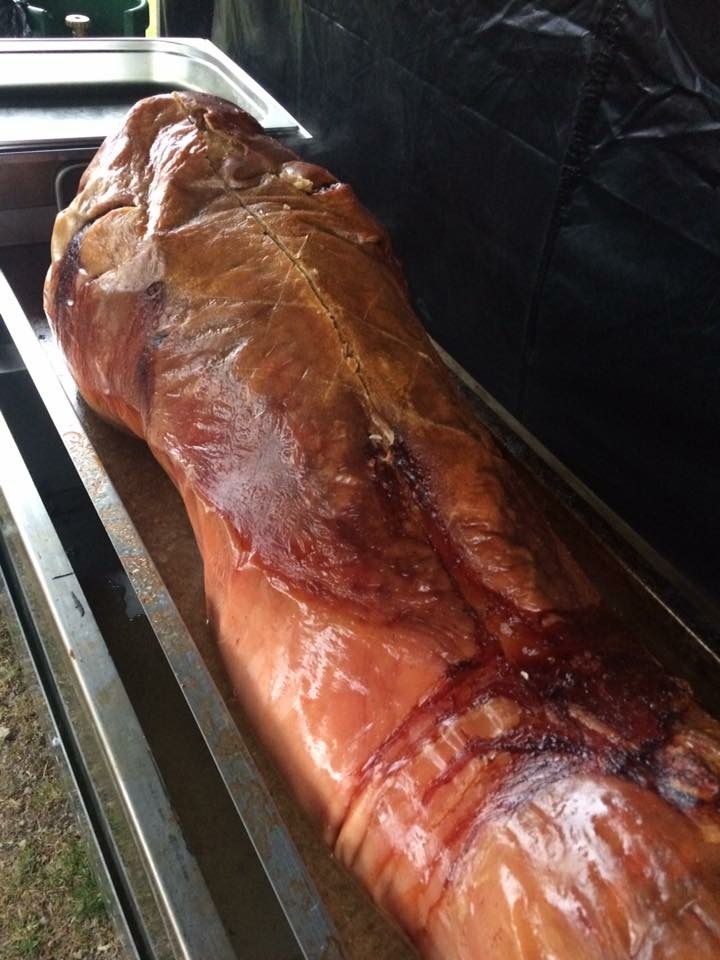 We were all taken aback by the exquisite stone carvings architecture, it was certainly a sight to behold! The council keeps the mansion open to the public and it makes for a fun day out for any family and the surrounding area makes for a tranquil walk to complete the day. The bat colonies you can also see add another interesting touch to the experience. An old mansion of this beauty is a rare sight, the moment you first see the mansion it gives you an amazing historic feel and the well maintained grounds and walls help keep the building and its legacy alive, making this a day out to remember, especially for those with a passion for history or architecture.
A six o'clock start was in order to get everything packed and the excitement started once we arrived to cook at seven o'clock. Although there was a chill in the air during preparation due to a large amount of cloud cover, it didn't take long for the sun to come out and the whole area became a sunny paradise.
Before the hog roast in Woodchester was served there were guided tours around the mansion and its stunning grounds and you could see the tourists fascinated looks and the smiles all around as well as the giggles of excited children and then a chorus of cheers when we were finally ready to provide our delectable hog roast and sides. Our food went down well and certainly seemed popular among tourists and locals alike. All in all the day could be deemed a joyous event and a cracking time for all.