With lots of the events in our diaries having to be rearranged or postponed due to the current restrictions on social gatherings, the Hog Roast Shurdington team have decided that now would be a great opportunity to run a series of training and development sessions for our team whilst we don't have our usual hectic event catering schedule at the moment! Even the most experienced members of our catering and events team benefit from refreshing and growing their knowledge, bouncing ideas off each other, and collaborating on strategies for continually expanding and further developing our brand and our event catering services.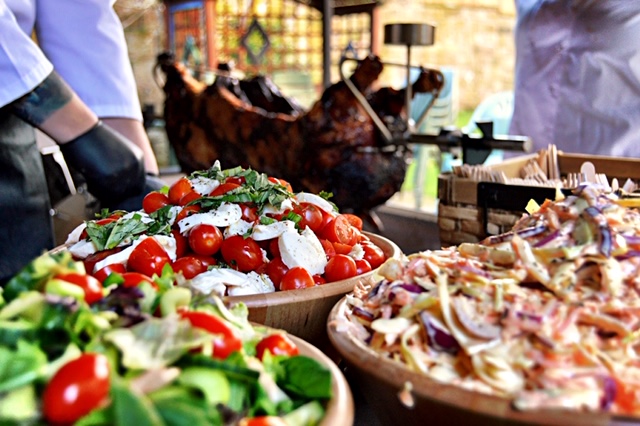 Our number one priority at the moment of course is ensuring that all of our team are 100 per cent comfortable with and capable of providing Covid safe catering services for our clients, both for events that are still able to take place at the moment, such as small wedding receptions, and for different kinds of events that may be able to take place again in (hopefully!) the not too distant future as and when restrictions start to be lifted again. Being a highly flexible bunch of people who are always able to think on our feet, we have had no problem in implementing all of the necessary hygiene, PPE and social distancing measures so that every member of the Hog Roast Shurdington team is able to continue to provide safe and seamless event catering services that adhere to all of the current guidance whilst still giving our clients great food and an enjoyable experience!
As well as ensuring all of our staff are fully trained in delivering safe and effective event catering services in the here and now, we are also looking ahead and working on ways that we can make what we offer even better through on-going customer service and equipment training as well as further developing our already diverse menus. So, when we do get back to normal and events can all go ahead as planned, rest assured that Hog Roast Shurdington's already extensive event catering expertise will be even more honed and innovative than ever before!