If you're thinking of having excellent full-service catering at your next special occasion, with food served by experts who work hard to ensure that all of your guests can dine on tasty, fresh, homemade food, you simply can't go wrong with Hog Roast TOWN. We've spent years perfecting our menus to not only include the hog roasts you'll already know and love but also plenty of choice and variety too, in order to cover dietary requirements and varying personal tastes, so no matter who you're inviting to your party or event, you're in safe hands with us.
Whether you need us to cater for a small gathering, a larger crowd of people or hundreds of guests or more, and regardless of whether you'll be having a formal or informal function, we have something for everyone on offer, including alternative meat and meat-free options, as well as various additional courses in case you'd like more food featured. Your Hog Roast TOWN menu is all up to you and while we can help you to decide on its contents, we also offer the flexibility for you to create your very own if preferred, and with a great array of handmade canapés, starters, mains, sides and desserts available to choose from, there's no doubt you'll find something you'll love.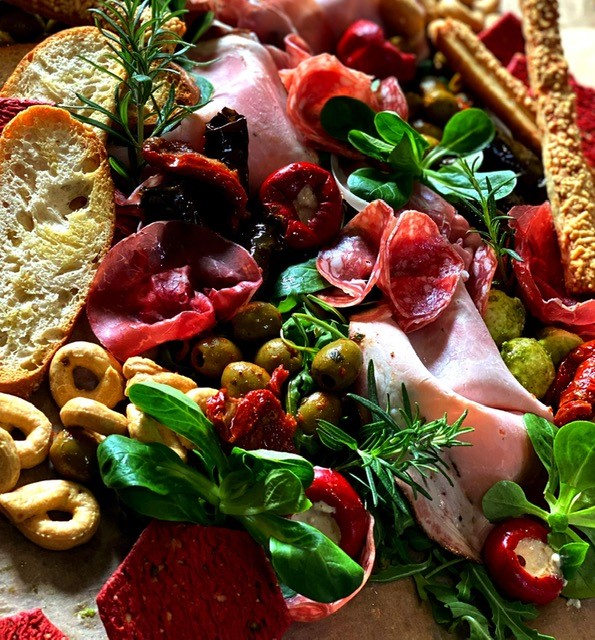 We also have our own standalone menus to hand if needed, such as our Southern Slow Roast, Loaded Fries, Alfresco and Traditional Barbecue – each of which will certainly wow your guests with something that little bit different – so if you'd prefer an easy choice of delicious food already set out for you, this is the perfect solution. Need to add a vegetarian, vegan or gluten-free dish to your menu, though? Diets are never an issue, and we have some truly mouth watering possibilities, like veggie grilled halloumi and vegetable wraps, vegan pulled jackfruit buns with slaw on the side or even gluten-free pigs in buns.
Hog Roast TOWN can assist you with all aspects of your catering wants and needs, so call us today to see how we can transform your next special occasion in terms of delicious, homemade food to suit everyone you're inviting.