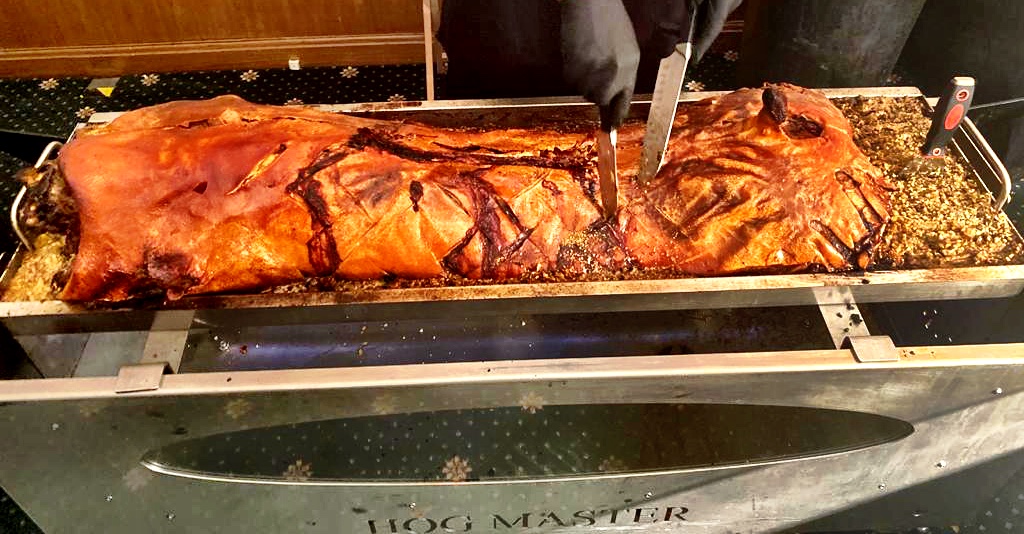 When you are on a Stag weekend sometimes the two days just isn't quite enough (both for the fun and the subsequent recovery required). But when there is a bank holiday weekend that extra day can help make all the difference, which is precisely why our own Stag of the May Day weekend, Justin, and his groomsmen took this bank holiday weekend to celebrate before his wedding. To help kick of the long weekend Justin's best man Harry thought it might be nice to start with a classier dinner courtesy of Hog Roast Taunton catering. Harry booked out a dining hall in their hotel and invited our Hog Roast Taunton team to come out and serve up our formal roast dinner for them before the weekend's "messier" activities got underway.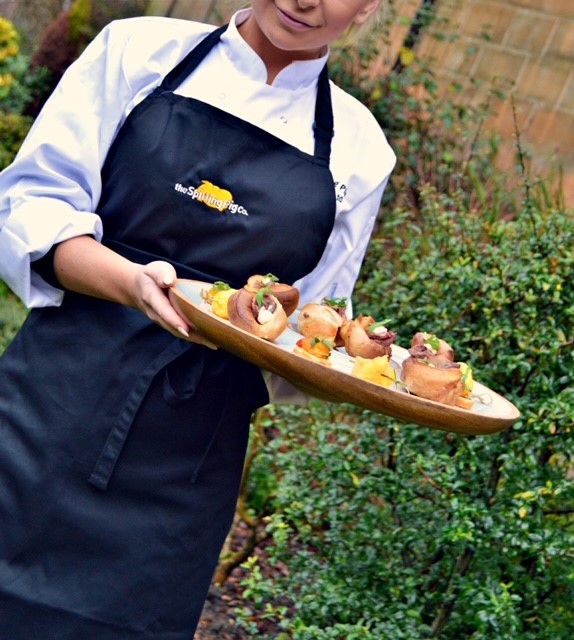 The lads were due into the hotel where they would be staying over the course of the weekend in the late afternoon, so our Hog Roast Taunton team coordinated with the hotel staff to be allowed on site earlier so that we could begin our set up and our cooking. Dinner was set for 6pm, but the boys were allowed to come into the hall from 5 where our team were ready with some complimentary welcome drinks and a serving of canapé bites. These included pan seared fillets of beef served with mini Yorkshire puddings (a must for the Yorkshire groom), gourmet sausages, Scottish smoked salmon on brown bread, roasted halloumi and tomato crostini, and mini quiches.
Once 6pm rolled around the guests took their seats and our roasted Gressingham duck starter was served. The main was of course then our namesake hog roast served along with homemade sage and onion stuffing, homemade apple sauce, and the golden crackling of the pork roast. Side servings for the main consisted of a heritage tomato and buffalo mozzarella salad, seasonal vegetables, and dauphinoise potatoes. Dessert was cheesecake or tarte au citron each served with cream.
It was an excellent way to start a stag do, and from what we have heard since certainly helped to fuel a lot of fun activities across the whole weekend! We wish Justin and his groomsmen all the best for the wedding in July.